As the holiday season approaches, my urge to start shopping for friends and family has gotten stronger. I personally am someone who enjoys the process of searching for a thoughtful gift for loved ones. Finding a gift isn't hard, but making sure to get one that is truly unique and meaningful can sometimes be a real challenge.
One of my favorite ways to make a gift different from just any gift is by opting for products that can be personalized. Read on to find a list of the best customizable gift options that'll make your special someone feel extra special.
Add a custom message to a candle
Got an inside joke or have a favorite meme? Add humor to level up your candle gift and put a smile on someone's face whenever they go light the candle this winter. Inspiring quotes or fun titles like "Cry Baby" (don't ask me why that came to mind) would work wonderfully, too. Here For The Burn offers customization services but in case you need some inspiration, they have really great existing ones, too.
(Photo: Here For The Burn)
Personalize a star map
Make a special evening memorable — the night your first child was born, the night you married your best friend, or the night you proposed — by creating a custom map that shows the stars in the sky from where the event took place. Check out StarryMaps and The Night Sky to see how to make one.
(Photo: StarryMaps)
Create a unique scent
Maybe it's a reference to a memory or a scent that you know the special someone will appreciate —nevertheless, it's a scent created by you for them. Well, with a little help from the experts, of course. There are a few brands that offer the option of making your own perfume, including WAFT and OLFACTORY. You can also check out MAYA Fragrances, a brand that offers a specialty product developed to adjust to each individual's skin chemistry. In order words, everyone would be able to "create" their own unique scent.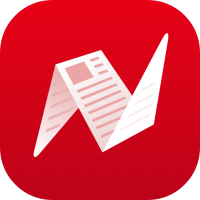 Consider custom illustrations
Whether is it a family portrait or a wedding photo, having an image illustrated just gives it an extra unique touch. Some really great artists that offer custom illustrations include Fairlight Collective and Illustrated By Mel. And for those who have pets, try sites like West & Willow which specializes in making custom pet portraits!
(Photo: West & Willow)
Engrave everyday jewelry
A lot of jewelry brands offer customization. Some are my personal favorites include Monica Vinader, Bing Bang, and Sarah Chloe. But instead of engraving the person's name — which is very common now — try something else that is equally meaningful to your special someone. For instance, maybe your wife's maiden name if she's changed it, your best friend's birth date, or your sister's favorite quote.
Monogram small leather goods
In case you think travel cases aren't as thoughtful this year, since most of us won't actually be traveling anytime soon, small pouches to safe keep face masks or small vanity cases to store hand sanitizers might be great options. Some of the brands that offer quality customizable leather accessories include Cuyana, The Daily Edited, and Mark & Graham.
Customize chic market bags
Grocery runs but chic. I mean, most of us only get to visit the supermarkets nowadays. The market bags by Apolis are extremely durable — tear and spill-resistant, to be exact — and handcrafted in Bangladesh by people who receive wages and retirement funds that are all certified by Fair-Trade. I got myself one 2 years ago (yes, I'm special to me) and I obviously had to do "Happily Ever Style."