With more travel restrictions* in place right now, road trips may be the safest option when it comes to fulfilling the "getaway needs" for travel addicts this winter. Whether you're a hiker exploring Bear Mountain or more of a stay-in-and-chill kind of city escaper, you'll find something that is your cup of tea (get $50 off your stay). And if you ask me, sometimes it's the stay that really makes the travel experience.
Read on to discover 8 cozy properties that are still available for booking this winter.
*Please check the latest travel guidance before booking your trip.
1. A private cabin in Rhinebeck
This private cabin sits on a 130-acre property that comes with stunning views, overlooking a historic farm and a beautiful, clear lake. The coolest feature of this Airbnb is the 90-feet waterfall that is also on the property.
2. A bright and sunny cabin in Kerhonkson
Nestled in the mountains, this cabin is a 5-minute walk from Sundown Wild Forest where you can find several hiking trails and waterfalls. It's also just 20-minutes away from Minneswaska State Park and Mohonk Preserve. Take a photo of the backyard and it's basically the perfect "postcard from Upstate NY."
3. A Scandinavian bungalow in West Hurley
Be surrounded by nature as you relax in this minimalist, chic home that has a hammock in the outdoor lounging area, along with a picnic table and a fire pit. You can also watch the stars at night from your bed!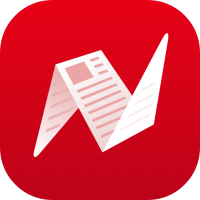 4. A magestic estate with an infinity pool in Coxsackie
This magnificent property can house up to 14 guests and offers stunning views of Hudson River. Not only is the estate stylish decorated, it features a pool and a winter hot tub, as well as a home theather! There is also a covered outdoor patio that allows you to stay warm in the winter while enjoying the surrounding scenery.
5. A tiny house in South Cairgo over the Catskill Creek
This tiny house has a compact interior with everything you need, including a full kitchen, and large windows that offer a picturesque view. There's also a BBQ grill outside and a large, open dining space. There's an extra sleeping loft as well, which allows the tiny house to accomodate up to 5 guests at a time.
6. An elegant rustic townhouse in Hudson
As if taken straight out of a Jane Austen film set, this tastefully decorated Airbnb features vintage charm and beautiful artful details. It's total #homegoals in my opinion. The house is located within walking distance to Warren Street where you can find local stores, restaurants, and antique shops.
7. A charming guesthouse in Warwick
Travel back in time as you enter this historical guesthouse that was originally built in 1767. It has been restored and is equipped with modern day amenities. The artisan furniture and bold wallpapers fill this Airbnb with so much character; every room is unique.
8. A family-style farmhouse in Catskill
This sun-lit farmhouse has a covered patio dining area where you can enjoy nice homecooked meals. The elegantly designed property has a full kitchen with exposed beams and 3 beautiful bedrooms. Sit by the fire outside or stay in to play board games with the family.
(Photos: Airbnb.com)