Of all places, TikTok was the last place I thought I'd get helpful tips when it comes to stress management and learning how to deal with anxiety (no offense to TikTok).
When lockdown started earlier this year in New York City, my husband and I stayed put; we decided not to travel to our family. We quarantined ourselves in our alcove studio apartment and did everything we could to stay safe and healthy.
At first, everything was alright. Although my marketing agency lost several clients the same month, the pandemic didn't affect my husband's job. We also had enough savings so rent wasn't an issue. However, watching the news every day and taking in an unfamiliar world was not easy. We live near a hospital and during the peak of the pandemic, we would hear one ambulance after another as they rushed in and out of the emergency room, day and night. Working from home together in a small space also became increasingly challenging, and being away from family and friends didn't help either.
One day, I sat on the sofa and opened a book to read. Suddenly, I noticed my heart was racing as if I just went for a run. Or sprint, rather. I tried to take a few deep breaths but all I felt was my heart pounding harder and faster. I was having a panic attack.
But why me? I'm COVID-free, I have a roof over my head and food to eat — I don't have a reason to be anxious! For about a week, I continued to have similar experiences but I didn't tell anyone because I felt embarrassed. So many people have lost someone to coronavirus, while others have lost their jobs and homes. It would be a joke if someone like me is dealing with anxiety right now.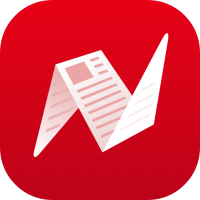 "Meeting" Dr. Julie Smith for the first time
Part of my entertainment and distraction back then was scrolling through TikTok. I enjoyed watching creative videos and laughing at some of the funniest videos I've ever come across. The social media platform provided me with a place to escape to. What I never expected from TikTok was professional guidance when it comes to dealing with mental health.
My relationship with my "little problem" changed ever since this video showed up on my For Your Page. It was the first time I watched a video by Dr. Julie Smith, a Clinical Psychologist from Hampshire, England. I remember I felt like she was speaking to me in that video. I watched it so many times I was able to recite her words.
"In any fight against anxiety, the superpower is action. Beacuse anxiety gives us the urge to avoid, but avoidance maintains anxiety, feeds it and makes it worse overtime. — Dr. Julie Smith (@drjuliesmith)."
I was indeed avoiding my anxiety, pretending it wasn't there and hoping it would magically disappear at some point. So I took the doctor's suggestion and decided to act on it. I reached out to friends and family about what I was experiencing — and to my surprise, I learned that I wasn't alone in feeling the way I felt.
Through Smith's videos, I learned how to calm myself down when I started feeling anxious again. But I also gained so much knowledge on the overall topic of mental health. Her viral videos are extremely relatable. She uses simple analogies to explain various subjects. This rice analogy about mental health, for example, is one of my favorite videos she created.
Smith covers one topic at a time and gets right to the point. And because TikTok videos are never longer than a minute, I never felt overwhelmed by her content. Instead, they're always insightful and often inspiring. Most importantly, she makes mental health less intimidating to talk about.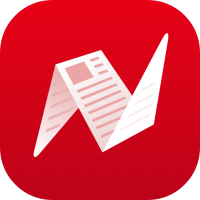 Check out more of Dr. Julie Smith's TikTok page here: @drjuliesmith.