The concept of a mask chain is great but do you really need to buy one?
I do come across fallen masks on sidewalks every time I leave the house nowadays — the newest member of street wastes — so I understand finding a practical way to avoid losing masks is important.
When I'm out and remove my mask to eat or drink, what I've been doing with my mask is folding it in half, keeping the side facing me inwards, and putting the elastic through my wrist like wearing a bracelet. I believe it's better than stuffing the mask in your back pocket or in your bag because this allows the mask to air.
The first time I came across a mask chain, I did have the urge to order one (or two), especially the stylish ones made with gold chains. "They make great accessories and can keep your mask safe, too" — good enough reasons to justify the purchase. #AmIRight?
And then I remembered, maybe I can save the $40 on buying actual masks (or more toilet paper) instead of a chain. Maybe, I can get creative and make my own mask chain.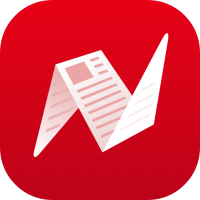 Read on for tried and tested mask chain alternatives you can easily DIY at home.
Use a skinny silk scarf
It's likely you already have a skinny silk scarf lying around somewhere in your drawer. Grab it and tie both ends to the elastics on each side.I really like this because the silky soft texture of the scarf doesn't irritate my skin when it's left hanging on my neck. I also love that I'm able to handwash it if I feel the need to. If you have sensitive skin or are allergic to metals, this may be a great choice!
Opt for removable bag straps
Some of my clutches and handbags come with removable crossbody shoulder straps that have hooks on each end. Simply hook them to the face mask elastics like you would with your bags.
Borrow if from your sunglasses
If you (or your grandma) have sunglasses chains, they would make the simplest substitutes to mask chains. You can consider cutting the elastics and tying them through the little loops on the sunglasses chains to secure the mask.
Reconstruct your necklaces
For people who don't mind getting a little crafty, swap out your necklace clasps and replace them with lobster claw clasps or spring rings! You can find them at stationery stores like Staples or Amazon.