The Schuylkill River is literally on my doorstep. I absolutely adore it. When I walk my dogs, I can see the river from my neighborhood. However, after the flood that occurred two days ago, I know I'll have to move (again). I know I needed to move out sooner rather than later, but climate change pushes my plans quite a bit. I do have to add that I am a lucky individual because virtually every car in my apartment complex got flooded, and what I was driving at the time was a rental car. My car was at the body shop, so it is safe.
They towed the car yesterday, so I don't have a car at the moment. When I called the rental car company yesterday to inquire about my replacement, they said it would likely take until the end of next week for me to get anything because they're terribly backed up. They, too, lost a lot of units due to the flood. After all, this was a historical crest of 27 feet. It broke the previous record of 25 feet in 1972. I don't remember getting hurricane remanents as a common occurrence in the past, but it seems to be more common now.
I had a relative coming to visit me for Labor Day weekend, but they had to cancel their flight because I couldn't get out of my building. The flood level was 13 feet, so it was covering almost the entire first floor. They said the water would take two days to recede, so we had to shelter in place until then. Luckily, it receded a lot faster than expected, so I was able to take my dogs out the same Thursday night. Unfortunately, my plans for this holiday weekend changed quite a bit. Instead of enjoying the last weekend of the summer, I'm wearing wellies because everything is muddy, the elevators in my building don't work, and I can't go anywhere unless I get an Uber or something.
This is not me complaining. I am fortunate to be alive and well. I have groceries, electricity, and water. My dogs and I are safe.
A friend that lives in Ambler texted me on Wednesday night. She lost power, and then I didn't hear from her again until the next day. When I texted her the next day to see how she made out, she told me all about her ordeal. They had a combination of flooding and tornado. She was taking a shower when she looked out of her window and saw the funnel coming. Luckily, she has a basement in her townhouse and was able to run there and get shelter for the remainder of the night.
She was also fortunate. Before she lost power the night before, a tree fell in her backyard and hit her window. She sent me pictures of the wreckage, but she was quick to point out that she was lucky the tree didn't go the other way around because if that had been the case, she would have lost her home. She's a recent homeowner. This is her first property.
However, some of her neighbors weren't as lucky. They lost their homes and their cars. They were walking down the street with suitcases, like refugees, she remarked.
When I told another family member about my experience, they said that they had visited the town of Toledo in Spain the day before it got flooded. I quickly looked up online to see pictures. The Vine Highway in Philly was completely flooded. Another relative that picked me up this morning to help me run some errands said they were still pumping water from there, so they had to take an alternate route to pick me up.
In New Jersey and New York, things are looking even dimmer. People living in basements died during the flood, subway stations flooded, and ultra-expensive houses were destroyed. I guess it's a good thing this country has insurance set up the way it does. Otherwise, this would really be an issue. We still need to remember that we're better off than other places. This is still a country with all the resources at its disposal.
Yes, the car market is struggling right now—too much demand, not enough units to sell. My neighbors will likely be on a pickle soon enough if they actually lose their cars due to the flood damage endured earlier this week.
The housing market is also chaotic. Generations that have suffered recessions and pandemics are finally trying to own something, and it's tough to get it. The amount of money one needs to have in this country to own a regular home is incredible. Our boomer parents and grandparents can't understand it. They were actually able to afford houses on working-class incomes. In 2021, if you earn less than six figures, it's almost impossible for anyone to own anything worthwhile. We have to think about the future. Making sure we buy a property in a good school district, for starters. Obviously, we expect to produce an organic legacy of "little versions" of us, so that's something important to consider.
How is it that with all of this, we still think climate change is not real? I honestly don't get it. Where do we go from here? What do we do?
And given that companies are still not getting the memo that remote work is here to stay, it can be challenging to design a life that works for the individual rather than adapting to the societal programming that all of us know. Ah, the everlasting American Dream. The white picket fence, 401(k), "thoughts and prayers," God-fearing, gun-loving America. Why do we still think this is what everybody wants? Even more, why do we think this is what everybody needs?
I know what I want and what I need. And I know it doesn't look like what my parents or society told me success looked like. I'm glad I have the right frame of mind to know that my life is my own, and I intend to work actively on it as soon as possible. I don't have the luxury of waiting a single day. After all, Mother Nature is keeping us on our toes.
Follow me to see more articles like this.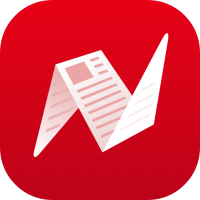 ...
This is original content from NewsBreak's Creator Program. Join today to publish and share your own content.