The micro-blogging platform has once again paused its verification program after the week of launch. Twitter has stopped its account verification program after giving blue ticks to fake accounts.
The American social media giant claimed that it needs to overview its application and review process that let people or celebrities enter into the blue checkmark. Moreover, the company claimed it has mistakenly approved some of the applications for getting an authentic profile or account.
The mistake from the American-owned platform leads to some of the fake or spam personalities. As per the upcoming news, the company wanted to improve the application and review process for profile verification that's why they have paused the process.
As per The Verge, the spokesperson from Twitter announced that they will again resume the verification program of accounts in the upcoming weeks or two. However, the pause process of verification won't apply to those who've already applied for the blue mark.
The social media giant will be keenly observing the existing applications of Twitter accounts. In simple words, if you have applied in the account verification program then your request or application is under process may be pending. Meanwhile, before resuming the "Account Verification Program", all the pending requests and applications will be cleared.
As a reminder, this isn't the first time that the tweet-sharing application has paused or stopped its verification process; in fact, it put the authentication process on hold way back in 2017.
The reason behind stopping that program was verifying one of the organizers behind the "Unite The Right rally" in Charlottesville. After 4 years of this incident, it again comes up with a revamped version in 2021 (current program).
The start-pause policy from Twitter of its verification program is clear proof that how much it is difficult for a digital outlet to give a badge of authentication to brands and celebrities. The verification mark on a profile is a sign of notable, active, and authentic, according to the micro-blogging platform.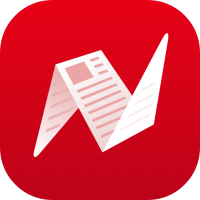 This is original content from NewsBreak's Creator Program. Join today to publish and share your own content.