The analysis which has been done on China's economy didn't prove exactly the same. China's economy has turned down in recent past months. The predictions, which have been given by the economists proved weaker. The economy didn't surpass, even it didn't match the expected mark.
In the April-June quarter, Gross domestic product GDP increased by 7.9%, disclosed by the official data on Thursday.
Unluckily, The momentum didn't last long and China's economy steadily dropped down in the first quarter of the year. As is obvious that COVID has destroyed world trade and the economy badly. Yet, China faced severe damages to its economic stability.
According to UOB economist Woei Chen Ho in Singapore, "The numbers were marginally below our expectation and the market's expectation (but) I think the momentum is fairly strong, our greater concern is the uneven recovery that we've seen so far and for China, the recovery in domestic consumption is very important...retail sales this month was fairly strong and that may allay some concerns."
China has stunned the world through its witty policies in each area of technology. China's economists and experts had managed China's economy in a very systematic way, which benefited China on a large scale. China's policymaking, trade methodologies, and so on will be remembered ever.
The question which strikes our heads after getting much about China's Prudential skills is that how can a country be much agile face economic instability?
The answer to this is obvious, as products including raw materials are surging in the market, supply shortages ( Nations have halter the frequent trade), and customers role as owning to Covid, there is a huge dint to their pockets.
The future predictions show that China's economy might further fall due to Covid. But keeping their skills in consideration one can say that China can easily cope with such issues, hope they may not experience an economic downturn.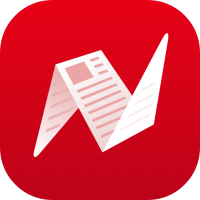 This is original content from NewsBreak's Creator Program. Join today to publish and share your own content.