Today we'll discuss two things about Shiba Inu Coin, first some analysis of its price, and second, when will Dogecoin killer be listed on BlockFi. After becoming prominent towards the begging of MAY, it was listed across multiple exchanges including CoinBase Pro and Crypto.com.
Nowadays, "Dogecoin killer", Shiba Inu is getting more and more popular among other currencies and its popularity will be bigger than now after the BlockFi partnership. So now the question in all Shiba Inu's holder mind, when will BlockFi list Shiba Inu.
To answer the previous question first we have to say something about Shiba Inu's price. Surged over 2100% right after its launching in August 2020, Shiba Inu Coin was built on the popular decentralized application platform "Ethereum".
Though we see a seasonal rise in Shiba price and it has also been subject to general market volatility, in the last 24 hours, Shiba has gathered marks of recovery.
To do the price analysis of Dogecoin killer we have to briefly mention the first meme token Dogecoin. It was created by Marcus and Palmer and saw its widespread adoption by businesses and baked by Hip Hop star Snoop Dogg and Tesla's CEO Elon Musk. Shiba Inu wane the popularity of dogecoin because of Ethereum co-founder Vitalik Buterin's support and Musk's likeness.
Shiba Inu launched a decentralized exchange platform called ShibaSwap for the easy exchange of cryptocurrencies, it also locked its 50% on the popular decentralized exchange platform UniSwap.
With the recovery of the market, after the May crypto market crash organized by Tesla Founder Elon Musk and reports of Chinese authorities banning the crypto mining, Shiba reached an all-time high value of 0.0000347 which is 2100%. Shiba was trading recently at 0.00000718, which is an increase of 5.797%.
If you are interested to buy Shiba you have to monitor the performance of bitcoin because it is very much dependent on bitcoin rise and fall. And it is so because bitcoin has been a major contributor to the digital token fall-off.
Shiba Inu & BlockFi Partnership
Now coming to the second question when Shiba will make a partnership with BlockFi? but you might have the question in mind what BlockFi is? It's a company in the crypto industry that claims that they do things in a little different way.
While that difference comes from the compliance-ready approach to the industry-leading talent and impeccable investors. BlockFi has domiciled in the US regulated under its law which is institutionally supported and doesn't have a utility token.
Shiba Inu has only a sentence-long petition for BlockFi out of all its petition to list it on their platform. Shiba can be accepted by BlockFi but it will be possible with help of the Shiba army as is evident from the CoinBase petition. After getting lots of signatures and recognition Shiba Inu was listed on the CoinBase platform. So now it's up to Shiba lovers that how fast they can get it done.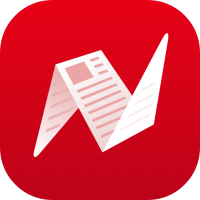 This is original content from NewsBreak's Creator Program. Join today to publish and share your own content.