ShibaSwap the decentralized Exchange has been launched recently by Shiba Inu. The Crypto Exchange has almost $1.55 billion total value locked (TVL) in less than 48 hours. According to Bitcoin News, ShibaSwap has more liquidity than other trading Platforms such as PancakeSwap, UniSwap, and SushiSwap.
Shiba Inu indicates a pinnacle of rising over other altcoins. The Shiba Coin has gained more popularity in recent weeks. Now after the ShibaSwap DEX launch, it is gaining more trust and popularity.
The dex platform allows users to DIG, Fetch, Swap, and Bury tokens. Investors are able to exchange Shiba coins for other cryptocurrencies.
However, After the launch of ShibaSwap, it has gained almost $1 billion TVL in less than 24 hours. Recently on Thursday the TVL has just crossed $1.55 billion. This shows how the coin is gaining movement.
Shiba Inu Coin holds the current value of $0.000007655, also it has a market cap of $3.1 billion. Moreover, Shiba Token has surged up by 18% in the past two weeks, while going deeper, it has gained almost 6.2% in the last 30 days.
Other than this, the ShibaSwap also offers Leash Tokens. Investors who stake coins could receive rewards in the form of Leash Tokens. Investors holding Leash Tokens are simply a part of the Leash Liquidity pool. The current supply of Leash Tokens is approximately 100,000 tokens. Being a part of the Leash Liquidity pool, you will receive a 0.5% of Bone Per block.
Furthermore, ShibaSwap has a direct impact on Ethereum network fees. The recent fee was $3 per transaction, however, with the launch of ShibaSwap, it raises to $6.2 per transaction.
Moreover, Shiba Inu is expected to rise once again this July maybe on 20 July. The reason is that a virtual party has been arranged. Where investors will discuss the future plans and more about the Shiba Swap exchange.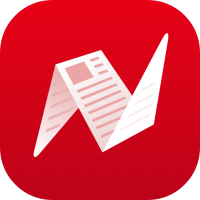 This is original content from NewsBreak's Creator Program. Join today to publish and share your own content.