Though Elon Musk has tweeted a meme from Harry porter while looking at the magical mirror and seeing that Dogecoin is moving upward, as we know from July 8th it has lost 10% of its value.
After supporting the Tiger king coin by Major investors, its price is increased by 1000% higher, while Dogecoin saw it's a sudden crash.
This decline has been started after the announcement of Dogecoin investor and YouTuber namely, Matt Wallace. He said that he was buying Tiger king because the Dogecoin price was dropped about 20% in the last week.
Tiger king Coin cannot confirm market capitalization on crypto price sites like, CoinMarketCap or CoinGeck because of its low trading volume which is about 7 million dollars. An unverified Twitter account is patronizing tiger king by claiming that it's "an official account for Joe Exotic", who is a star of a true-crime documentary on Netflix,i.e. Tiger King.
Wallace said about Tiger King coin that "I feel like $tking is going to go crazy when season two of Tiger King comes" he also added it on July 4th that he's" buying it up fast"
Though the second series of Tiger King is not yet announced by Netflix, the Tiger King token has surged over 1000% this week. It's also partly because of Wallace's announcement.
Because of all this the tongue-in-cheek cryptocurrency, doge has lost 30%of its price during the last month despite Wallace is going on to back the doge.
"I am still holding my Dogecoin and bitcoin despite the recent drops" and "Dogecoin actually is the future cryptocurrency of the earth". As he twitted twice on July 8th one after another about Dogecoin
Dogecoin placed itself in the top ten cryptocurrencies in January because of Elon Musk and other influencers in the middle of trading restrictions.
But as Musk's interest is appeared to wane, the Dogecoin has lost its value considerably because its value is dependent upon Musk's nonstop support.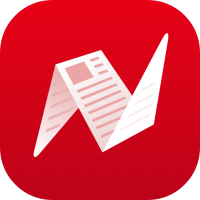 This is original content from NewsBreak's Creator Program. Join today to publish and share your own content.