Shiba Inu Coin is gaining some unbelievable rise and huge support from a diverse group of investors. The meme coin gained a huge surge once it's been listed on Binance (Crypto Trading Platform). The coin is said to experience a huge hit in its market value once it becomes officially listed on other trading platforms. Recently Coinbase Pro also announced to list the SHIBA Inu on their platform, but unfortunately due to some technical issues, it's been delayed.
Shiba Inu investors still have one question in their minds, Will Shiba Inu be the next Crypto token to go to the moon? Well, this article will provide all necessary information regarding its forthcoming predictions.
Shiba Coin has gone through a rapid hype since its launch. The meme coin recently hyped after the Tesla founder and SpaceX CEO mentioned the SHIBA coin in his tweet. The coin gain almost 25% hype in its market value.
The decentralized Crypto community also announced to have its own Shiba Swap, however, it's not launched yet, but would be launch in the near future. With Shiba Swap investor users will be able to provide liquidity, Stake, and Swap tokens. Furthermore, they will also be able to swap tokens to gain woof returns as a form of passive income.
SHIBA INU Coin Price Predictions
The Dogekiller is launched back in 2020 with a very low market value, while in 2021 the coin is gaining momentum in no time. The current price of the coin is $0.000008681. At that time when Vitalik Buterin buried his coins which dip the value from $0.00001809 to $0.00003043.
Now it is expected, if Shiba is listed on new exchanges the price may erupt again and might hit $0.000018. Furthermore, if the investors tried their best in raising its value just like now, so it may hit $0.0000124.
Moreover, 2022 predictions seem it might commence with a price value being bullish at 0.000019. Also if the Shiba Swap launched by 2022, so the price might smash a $0.0003 mark.
Binance Quote about SHIBA INU
"Shiba is a relatively new token that poses a higher than normal risk, and such will likely be subject to high price volatility after Binance listing".
Shiba Inu is not that established like other established cryptocurrencies such as Bitcoin and Ethereum. It might be a bit riskier, however, it may be more established once other trading agencies list it on their platforms. Currently, the Shiba Token movement is in a good flow.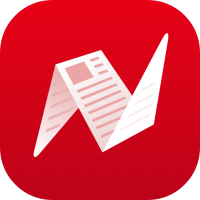 This is original content from NewsBreak's Creator Program. Join today to publish and share your own content.