Donald Trump will put to use his own set-up of communication to gain the public's attention. The government banned him from appearing on Social Media platforms for his vitriol approach against Capitol while having it on over barrel through his pro supporters.
Last year on January 6 while assaulting on Capitol of the US formal legislative house had turned over the situation for Former US president Trump. He was ultimately banned by top-notch Social Media organizations, Is to avoid further aggravation. His voice to approach his supporters was permanently put to mute.
Facebook took an even rigid step against Trump to put him aside till 2023 so did Youtube.
However, owing to such circumstances, Donald Trump will set the sealing on his plan to engage people while acquiring his purpose.
Trump Spokeswomen Liz Harrington told Reuters that Rumble is the only option to extend his communication. It was set up in 2013 by Canadian Tech Entrepreneur Pavlovski and now the time is ripe to put it to good use. Though he has already been in close terms through hotlines.
However, in an early ongoing month, Trump has closed down his recent blog for an unknown reason, confirmed by Chris Pavelski The Chief Officer of Rumble.
The former US President Donald Trump has set a scene of running a campaign for Ohio while assembling the people through his Ramble Platform to convey his ultimate purpose. In fact, this would have been reached into effect if he was allowed so.
Trump Advisor Dan Scavino tweeted that's trump's Ohio Rally would be Live Streamed on the platform to meet the purpose. He will try to convince the Media to make them certain about not create any vicious circles around the country.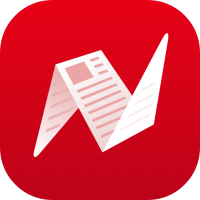 This is original content from NewsBreak's Creator Program. Join today to publish and share your own content.