Someday soon, all of this might be underwater. Recent studies say the risk of NYC flooding is already here, but that concerns have been dismissed due to outdated flood maps and estimates made based on past weather patterns. Parts of the subway were underwater on July 12th after two inches of rain, and as of 2018, at least 13 million gallons of water have been pumped out of the subway system everyday, including during dry spells.
There are plans to build a $119 billion six mile long sea wall to protect lower Manhattan, but aside from the obvious problem (what about the rest of the city?), it's doubtful a seawall would work, as water is not just coming in from the Upper Bay containing the Statue of Liberty, but from the Hudson River and East River, which is fed by the Long Island Sound. It's like being flanked on all sides and only protecting one, and the city has 520 miles of coastline, so even if a seawall were feasible, a mere six miles would not be adequate.
I've seen estimates ranging from 2024 — which is already frighteningly close — to 2050, but again, the threat is already here. Most of the subway system is over 100 hundreds old, and some of it runs under the rivers. The water and gas lines are also old, and in a constant state of repair.
The Catskill and Delaware Aqueducts provide 90% of NYC's drinking water, and the Catskill Aqueduct has lost an estimated 40 million gallons of transmission capacity over time due to the accumulation of biofilm, while the Delaware Aqueduct leaks up to 36 million gallons of water a day. This water accumulates in the surrounding land, disrupting ecosystems and increasing the risk of flooding down the line, and the leaks in the subway further compromise a system that is already straining to keep water out.
Those of us who don't deny anthropogenic climate change have seen this coming, but almost none of us thought it would happen so soon. Most research conceded the possibility of a runaway effect, where as the heat increased, more ice would melt and release methane into the atmosphere, further raising the heat and perpetuating the cycle, but the bulk of these papers stated this was only a possibility and unlikely to occur for at least a few decades, but even these milquetoast predictions were attacked as alarmist.
Suddenly millions in NY and Miami and elsewhere are being forced to reevaluate their entire lives. Is there any point in staying at my job and paying off my mortgage, or having kids and planning for the future? Do I want to birth a child into a potential apocalypse?
Perhaps more disturbingly, tens of millions are still in denial.
The only feasible solution is nuclear power, and it's the cheapest, safest, and greenest by far, but many still view it threw the lens of the 1960s. Any concerns you have about nuclear power have almost definitely already been addressed. We've even learned how to recycle the waste to generate more power, but nuclear just doesn't fit into most progressives' picture of an ideal future. The irony is that without it, we may not have any future at all.
We all have a tough decision to make. We can either build ineffective $100 billion seawalls as the world continues to burn; mine, manufacture, and repair batteries, inverters, panels, and turbines in perpetuity; or face our irrational fears and accept nuclear power. It's the only source of power that can meet our energy needs, and one that can make scrubbing the atmosphere of CO2 actually tenable.
Most of us have lived through enough of history, but don't want to see the end of it, or dip past a point where much of what we've accomplished will be lost irretrievably. We have to abandon our denial or ideals and embrace reason immediately. Honestly, the time was 40 years ago, and it might already be too late, but if we still have a chance we have to take it now, for the sake of the planet and for the sake of ourselves.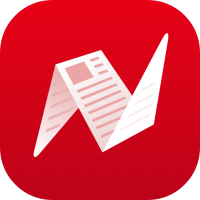 This is original content from NewsBreak's Creator Program. Join today to publish and share your own content.