When we think back to what some call "The good old days" we sometimes think of the stores we shopped at when we were young that we may have forgotten about. Many of these have closed ALL their stores, and some have only a few locations left.
#1 - Blockbuster Video:
Blockbuster Video was an American-based provider of home movie and video game rental services. Services were offered primarily at video rental shops, but later alternatives included DVD-by-mail, streaming, video on demand, and cinema theater. Previously operated by Blockbuster Entertainment, Inc. The company expanded internationally throughout the 1990s. At its peak in 2004, Blockbuster consisted of 9,094 stores and employed approximately 84,300 people: 58,500 in the United States and 25,800 in other countries. The last remaining store is located in Bend, Oregon.
Poor leadership and the impact of the Great Recession were major factors leading to Blockbuster's decline, as was the growing competition from Netflix's mail-order service, video on demand, and Redbox automated kiosks. Significant loss of revenue occurred during the late 2000s, and the company filed for bankruptcy protection in 2010. The following year, its remaining 1,700 stores were bought by satellite television provider Dish Network, and by 2014, the last 300 company-owned stores were closed. Although corporate support for the brand ended, Dish kept a small number of franchise agreements, enabling some privately-owned franchises to remain open. Following a series of further closures, most recently in 2019 in Western Australia, only one franchised store remains open, located in Bend, Oregon.
#2 - Family Video:
Speaking of renting videos, Blockbuster wasn't alone. Family Video was an American video rental chain located in the United States and Canada. In 1946, Clarence Hoogland founded Midstates Appliance and Supply Company. His son Charles Hoogland inherited the business in 1953. The company later became a distributor for Magnetic Video. After getting stuck with a large inventory of excess video movies in the late 1970s, Charles had the idea to start the Video Movie Club in Springfield, Illinois in 1978. The club originally charged a $25 membership fee and $5 per rental and later evolved into Family Video. Because Blockbuster's main focus was larger cities, Family Video decided to establish itself mostly in rural areas, suburbs, and small-to-midsize cities instead. By 2013, Blockbuster closed almost all of its remaining stores. By the end of 2016, Hastings Entertainment liquidated, making Family Video the sole-surviving video rental chain in the United States. In addition to the brick-and-mortar storefront, Family Video has branched off into other markets such as real estate, 24-hour fitness centers, cell phones, and cable television. The company also sells new and previously used items online. Family Video expanded into the Canadian market in 2012.
In late 2019 it was reported the number of stores was almost 600, but due to the impact of the COVID-19 pandemic, the chain was forced to close 200 stores in Fall 2020, with about 300 locations remaining. On January 5, 2021, the company announced all remaining stores would close. The company operated about 800 stores at its peak, but closed the last 250 that year and is now an online company only.
#3 - Sears:
Sears, Roebuck, and Co. is an American chain of department stores founded by Richard Warren Sears and Alvah Curtis Roebuck in 1892 and reincorporated by Richard Sears and Julius Rosenwald in 1906. Formerly based at the Sears Tower in Chicago and currently headquartered in Hoffman Estates, Illinois, it began as a mail ordering catalog company, then began opening retail locations in 1925, the first in Chicago, Illinois. In 2005 the company was bought by the management of the American big box chain Kmart, which formed Sears Holdings on completion of the merger.
Through the 1980s, Sears was the largest retailer in the United States. In 2018, it was the 31st-largest. After several years of declining sales, Sears's parent company filed for Chapter 11 bankruptcy on October 15, 2018. It announced on January 16, 2019, that it had won its bankruptcy auction, and that a reduced number of 425 stores would remain open, including 223 Sears stores. As of October 2021, there are less than 20 Sears locations operating in the United States. The company fell so far mainly due to the lack of knowledge by Eddie Lampert (CEO) who ran the company down for his own profit gain.
#4 - Kmart:
On the other end of the Sears umbrella, is another iconic store. Kmart is an American big-box department store chain headquartered in Hoffman Estates, Illinois. The company was incorporated in 1899 as S. S. Kresge Corporation and renamed Kmart Corporation in 1977. The first store with the Kmart name opened in 1962 in Garden City, MI (closed 2017) At its peak in 1994, Kmart operated 2,486 stores globally, including 2,323 discount stores and Super Kmart Center locations in the United States.
From 2005 through 2019, Kmart was a subsidiary of Sears Holdings Corporation and is now a subsidiary of Transform SR Brands LLC. Just like Sears, Eddie Lampert (CEO) ruined these two iconic retailers nearly into the ground. There are 8 Kmart stores left in the United States as of October 2021.
#5 - Circuit City:
On a road trip, you may spot a building with this weird design wondering what its story was. Circuit City was an American consumer electronics retail company, established by Samuel Wurtzel as the Wards Company, operated stores across the United States, and pioneered the electronics superstore format in the 1970s with a commitment to service, noted by their catchphrase "Where service is state of the art". After multiple purchases and a successful run on the NYSE, it changed its name to Circuit City Stores Inc. Throughout the 90s and 2000s the stores became outdated and weren't able to compete with newer Best Buy stores. In 2008 the company filed for bankruptcy and closed over 100 stores and only a year later in 2009 couldn't find a bidder and shuttered its remaining stores on March 8, 2009. Many Circuit City locations on the east coast became 'hhgregg' stores.
#6 - Shop 'n Save (St. Louis)
Shop 'n Save was a grocery store chain in the Greater St. Louis market with 36 stores at its peak. The company, headquartered in Kirkwood, MO was a wholly-owned subsidiary of SuperValu, based in Eden Prairie, Minnesota. SuperValu also licenses the Shop 'n Save name to 90 stores in Western Pennsylvania, Eastern Ohio, West Virginia, and Maryland. These stores are supplied through the SuperValu Wholesale division. In July 2016, Supervalu purchased 22 Food Lion locations in Maryland, Pennsylvania, West Virginia, and Virginia. These stores would not be a part of SuperValu's corporately owned Shop 'n Save retail banner and they planned to offer these stores to their wholesale customers to operate.
In the Fall of 2018, most of the Shop 'n Save locations were sold to Schnucks Markets. On November 19th, 2018, all remaining Shop 'n Save locations closed. The name still lives on in the OH and PA locations, but it doesn't compare to the St. Louis locations we came to know and love.
#7 - Toys "R" Us:
No matter your age, going to Toys "R" Us was a fun time. Riding the bikes, playing with the train sets, building the LEGOs, whatever. Toys "R" Us was an American toy, clothing, and baby product retailer founded by Charles Lazarus in its modern iteration in June 1957, Toys "R" Us traced its origins to Lazarus's children's furniture store, which he started in 1948. He added toys to his offering, and eventually shifted his focus. The company had been in the toy business for more than 65 years and operated around 800 stores in the United States and around 800 outside the U.S., although these numbers have steadily decreased with time. At its peak, Toys "R" Us was considered a classic example of a category killer. However, with the rise of mass merchants, as well as online retailers, Toys "R" Us began to lose its share of the toy market. The company filed for Chapter 11 bankruptcy protection on September 18, 2017, and its British operations entered administration in February 2018. In March 2018, the company announced that it would close all of its U.S. and British stores. The British locations closed in April and the U.S. locations in June. The Australian wing of Toys "R" Us entered voluntary administration on May 22 and closed all of its stores on August 5, 2018. Operations in other international markets such as Asia and Africa were less affected, but chains in Canada, parts of Europe, and Asia were eventually sold to third parties.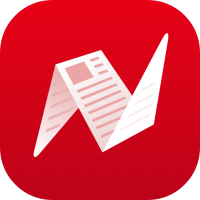 This is original content from NewsBreak's Creator Program. Join today to publish and share your own content.