(Florissant, MO) The Jamestown Mall, once a thriving mall in St. Louis, MO is now just a shell of its former self. Recently YouTuber GRM Adventures, who is always down for exploring, went to the mall after talk by the county and its owners to demolish the property.
Jamestown Mall was an enclosed shopping mall in Florissant, Missouri. The Mall opened in 1973, & included Dillard's, JCPenney, Macy's, & Sears as its anchor stores. The Jamestown Mall became increasingly vacant since the beginning of the 2000s.
Jamestown Mall closed in July 2014 & has been slated for redevelopment as an open-air center. Construction for the Mall began in 1972. Jamestown Mall's anchor stores at the time were Sears & Stix Baer & Fuller, The Stix store was converted to Dillard's in 1984 after Dillard's acquired the chain. Famous-Barr (now Macy's) was added as a third anchor in 1994. A movie theater was also added to Jamestown Mall in the 1990s. In April 2006, Dillard's announced the closure of the Jamestown Mall store, & Sears closed two years later.
Plans in 2010 wanted demolition of everything except JCPenney and Macy's, with the rest of Jamestown Mall to be re-developed as a mixed-use center. The mall's closure was announced in November 2013 due to the heat being shut off. The closure of the Macy's store was announced in January 2014, leaving the mall with no anchors. Jamestown Mall finally closed its doors forever on July 1, 2014. Since then the Jamestown Mall has been heavily ripped apart and it is very dangerous! Plans have been called to demolish the entire mall.
Full tour of Jamestown Mall: https://www.youtube.com/watch?v=7aTotws01Wc&t=2s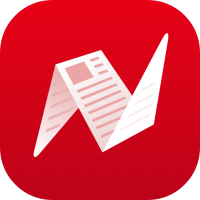 This is original content from Newsbreak's Creator Program. Join today to publish and share your own content.