I preordered Madden 22. The first thing I did when I got it was simulated week one of the NFL season with updated rosters. Below you will find Madden 22 Simulation for week 1 of the 2021 NFL season.
Madden 22 Simulations for Week 1 of the 2021 NFL Season:
Ravens @ Raiders Madden 22 Simulation: BAL 34 - 16 LV
The Ravens' rushing attack came out strong in this one. The passing game was there, but the Ravens still had their dominant rushing attack that scored 4 touchdowns in this one between Gus the Bus, Lamar Jackson, and J.K. Dobbins. Ultimately, the pass-rush and defense's ability to come up with 3 turnovers helped the Ravens win big in this one.
Cowboys @ Buccaneers Madden 22 Simulation: Dallas 29 - 24 TB
Dallas wins this one in the simulation. I honestly am not surprised because with Prescott back the Cowboys will have one of the best offenses in the NFC. That's not to say it wasn't a close one. The Cowboys got the go-ahead touchdown right at the end of the game in the 4th quarter. Brady lead with 3 touchdowns, but Elliott and Pollard put up a combined 3 rushing touchdowns and Prescott added one passing touchdown to Ceedee Lamb.
Jaguars @ Texans Madden 22 Simulation: JAX 28 - 14 HOU
Trevor Lawrence didn't have the best NFL debut in this simulation. He finished with 257 passing yards with 1 touchdown and 1 interception. But he did enough to lead the Jaguars to a win in this Madden Simulation of the Jaguars vs Texans.
Chargers @ Washington Football Team Madden 22 Simulation: LAC 28 - 24 WAS
This one was close. Both Herbert and Fitzpatrick put up 3 touchdowns. This honestly looks to be one of the best games of week 1 if this Madden 22 Simulation is accurate. Ultimately, Austin Ekeler's return helped out big time with 97 rushing yards, 40 receiving yards, and a touchdown.
Seahawks @ Colts Madden Simulation: SEA 35 - 21 IND
I actually expected this to be a lot more one-sided, given Carson Wentz got injured. But Jacob Eason actually played well in this simulation, with 2 touchdowns and 261 passing yards with no interceptions. But Wilson threw a near-perfect game with 3 touchdown passes and the Seahawks' offense just couldn't be stopped in this one.
Jets @ Panthers Madden Simulation: NYJ 19 - 24 CAR
Sam Darnold and Zach Wilson both played well for their new teams in this simulation. But experience won in this one. Darnold threw 3 touchdowns to Wilson's 2. Having Christian McCaffrey back also helped the Panthers in this one, mainly in the receiving game, with 70 receiving yards on 5 receptions and a touchdown. Jamison Crowder wanted to remind the Jets he is still the top receiver on the team, recording 131 receiving yards and 2 touchdowns.
Vikings @ Bengals Madden 22 Simulation: MIN 27 - 17 CIN
I think Joe Burrow will develop into one of the best QBs in the NFL. However, you could tell there was some rust in this one. Burrow threw 2 touchdowns but also threw 3 interceptions. Kirk Cousins posted a 127.6 QB rating with 2 touchdowns.
Cardinals @ Titans Madden 22 Simulation: ARI 17 - 27 TEN
This should be a good game. From the score, it looks like that Titans offense really benefitted from adding Julio Jones. Tannehill finished with a 147.5 QB rating and 3 touchdowns. Henry put up 100 rushing yards and a touchdown but also had 2 receiving touchdowns as well. The Titans' offense will be off to a great start.
49ers @ Lions Madden 22 Simulation: SF 28 - 21 DET
Garoppolo got the start in this one and did his job. Goff looked okay but threw 2 interceptions to his 2 touchdowns. Mostert returned to record 100 rushing yards and a touchdown. Ultimately, the 49ers' defense helped close this one out by the 3rd quarter.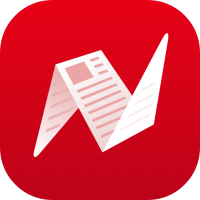 Steelers @ Bills Madden 22 Simulation: PIT 17 - 38 BUF
Big Ben's age showed in this one by throwing 3 interceptions. I am not sure that I believe this one will be this one-sided, but Josh Allen throws 4 touchdowns in this win and rushes for a 5th. Looks like the Steelers really are in a rebuild.
Eagles @ Falcons Madden Simulation: PHI 31 - 17 ATL
Jalen Hurts does enough to get the Eagles to a win in this one. Matt Ryan played average, but age is starting to play a factor, as well as the loss of Julio Jones. Kyle Pitts did put up around 70 yards in his first game, though, so not bad. But the Falcons defense just didn't play well at all. I don't see either of these teams going very far this year. Somewhat of a toilet bowl here.
Browns @ Chiefs Madden 22 Simulation: CLE 17 - 35 KC
The Browns look great on paper. They honestly look like the best team on paper, but they just couldn't get it done against Mahomes and company in this opening game. The Chiefs were up 28 to 10 by the end of the third quarter. The Browns didn't really have a chance after going into halftime trailing 21 to 7. Better coaching and a better quarterback take the cake in this one.
Packers @ Saints Madden 22 Simulation: GB 36 - 30 NO
Jameis Winston actually looked pretty good in this one. He threw 3 touchdowns and almost 400 yards, but the dreaded interceptions (he threw 2) came to bite him in the ass. Aaron Rodgers threw 3 touchdowns, as well, but had no interceptions. Ultimately, those two turnovers made the difference in the end. The Saints still looked pretty great and Marquez Callaway emerged as the top receiver in this one with 2 touchdowns on 6 catches and 120 yards.
Broncos @ Giants Madden Simulation: DEN 30 - 24 NYG
Madden has Bridgewater winning the starting job and throwing for 366 yards and a touchdown in this one. The Broncos finished with over 500 yards of offense to get the win. Surprisingly the defense didn't win this game, but the offense just did more than the Giants offense to come away with the win. This is another situation, though, where I don't see either team making the playoffs.
Dolphins @ Patriots Madden 22 Simulation: MIA 7 - 32 NE
I am not surprised by this one. The Patriots' defense completely shut down Tua (forcing 2 interceptions) and the Miami offense. I don't think Tua is the answer at QB for the Dolphins. Cam Newton started here and he played well, posting a 120 QB rating with 2 touchdowns.
Bears @ Rams Madden Simulation: CHI 21 - 24 LAR
This one was closer than I expected. But Justin Fields just played well in his rookie debut (the best of any of the other rookies) and kept the Bears in the game with some help from David Montgomery. Ultimately, Stafford got the Rams over the hump in this one right at the end with a touchdown pass.
Stay tuned for Madden 22 Simulations for Week Two!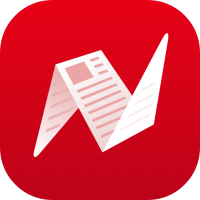 This is original content from NewsBreak's Creator Program. Join today to publish and share your own content. You can also view it here.