Marquise Brown and Rashod Bateman (two first-round picks at WR for the Ravens) are both dealing with injuries right now. Now, we don't know exactly what is going to happen. But given the fact that Sammy Watkins has also had injury issues in the past, should the Ravens bring in another WR?
We have heard recently that the Ravens inquired about Tim Patrick, a WR for the Denver Broncos. Tim Patrick actually was an UDFA for the Ravens before injuries caused them to let him go. However, last year Patrick had the most productive season of his career. He posted 51 receptions on 79 targets for 742 yards and 6 touchdowns.
He could definitely help the Ravens' WR room. I was personally hoping they would sign him in free agency, but the Broncos picked up the option on his contract. He would be inexpensive to bring to Baltimore (depending on what was required in the trade). I believe his cap hit is somewhere around $3.3 mil. With Courtland Sutton coming back and Jerry Jeudy also looking to breakout in 2021, the Broncos could afford to trade Tim Patrick.
Who are some other options for the Ravens at WR?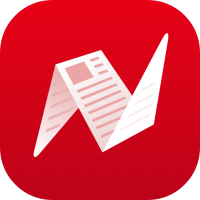 Tyler Johnson, Buccaneers
I would like to see the Ravens bring in Tyler Johnson, to be honest. He played at the same college as Rashod Bateman and actually put up better numbers. He is sitting on the Buccaneers roster, way down the depth chart because they have so many talented WRs.
I believe bringing him in would be cheap and smart. Then, once Bateman is back, he can take snaps too. The two could grow into the same type of combo they were at Minnesota. They both put up over 1,000 yards in 2019 together, as well as over 10 touchdowns apiece. They could be the perfect future combination at WR1 and WR2 if they are able to grow into that in the NFL and be as productive as they were together in college.
Michael Thomas, Saints
We have all heard the rumors about Michael Thomas wanting a trade. However, he is also dealing with some injuries right now. I am not sure that combined with the outrageous amount of money he will cost the Ravens is even worth considering at this point.
Everyone knows Michael Thomas is a very talented receiver, but the Ravens don't like to spend that kind of money on a WR. His cap hit for 2021 may only be $10 mil, but it goes up to $24.7 mil in 2022, $25.3 mil in 2023, and $24.6 mil in 2024. However, a good portion of each of those years may have to be paid by the Saints in dead money. So, it really all depends on how those numbers really broke down. According to over the cap, the dead money the saints would have to pay after a trade would bring the numbers down to $1.2 mil cap hit in 2021, $15.8 mil in 2022, $16.4 mil in 2023, and $19.7 mil in 2024 for the Ravens.
Either way that is still entirely too much money for the Ravens to spend on a WR. I just don't see it happening, nor do I think it would be a smart move. Tim Patrick or Tyler Johnson would be smarter moves financially and for the future of the team.
Personally, I think the Ravens should give the young guys on the team a chance like James Proche and Devin Duvernay, but if Marquise Brown and Rashod Bateman can't stay healthy, it may be smart to add a guy like Tim Patrick or Tyler Johnson through a trade.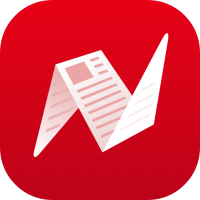 This is original content from NewsBreak's Creator Program. Join today to publish and share your own content. You can also view it here.