So, I wanted to take some time to post my predictions for the AFC Division Rankings in 2021. Now, I used Madden simulations, among other things to help me predict this. I am going to post my predictions for the AFC division records, as well as the AFC playoff games.
AFC North:
Baltimore Ravens: 13-4
Cleveland Browns: 11-6
Pittsburgh Steelers: 7-10
Cincinnati Bengals: 5-12
On paper, the Browns look like one of the best teams in the NFL. However, we all know they aren't as good as they look. They are still a good team, just not the best in the AFC North. The Ravens are the best team in the North right now and most of the team. Lamar Jackson will finally silence the critics once and for all by throwing over 40 touchdowns.
The Browns will still snag a wildcard spot, but the Steelers and Bengals won't even come close. Joe Burrow will play well when he plays, but it won't be enough. And Big Ben should have retired. The Steelers will realize that about halfway through the season.
AFC South:
Tennessee Titans: 12-5
Jacksonville Jaguars: 8-9
Indianapolis Colts: 8-9
Houston Texans: 2-15
I think it is pretty obvious that the Titans are winning this division. They made some improvements to their defense and the addition of Julio Jones will make their offense even harder to stop. The rest of the division won't do that well. I think Trevor Lawrence will have a solid season and help lift the Jaguars back to a decent team. With Wentz getting injured, I don't see the Colts doing that well. Even if he returns, I feel like they will rush it and it won't end well.
With everything going on with Watson, he will probably either hold out or miss some games. The Texans just aren't a good team. I don't think David Culley is going to be able to change that right now. It'll take some time. I honestly don't even think he is the right man for the job, to be honest with you.
AFC East:
New England Patriots: 11-6
Buffalo Bills: 9-8
Miami Dolphins: 5-12
NY Jets: 5-12
I have to be honest. I am not buying the Bills as a top team. I think Josh Allen and Stefon Diggs have a great connection, but the fact that they have a terrible rushing attack... teams are just going to zone in on that connection and slow down their offense until they get a running game going. Which is why I don't see them winning the division. I don't trust the Bills organization to get it done until they add a rushing attack and get a little better on defense. They face some pretty solid defenses to start the season and I have them losing at least two of those games.
I think coaching will win this division this year. I don't trust Tua as a QB, at least not yet. I think the Jets will be solid eventually with Zach Wilson, but not right away. The Patriots, under Bill Belichick, have never missed the playoffs two seasons in a row. I don't think that is going to change. I believe the Patriots win this division and the Bills go back to reality. The Dolphins and Jets will have some good games and keep many of the losses close, but still lose too many games.
AFC West:
Los Angeles Chargers: 11-6
Las Vegas Raiders: 10-7
Kansas City Chiefs: 10-7
Denver Broncos: 5-12
Yes, I know, it is probably shocking to see that the Chiefs don't win the division. But I just don't think they will. I think the Chargers and Raiders are actually pretty good teams. They just couldn't get things going last year or be consistent enough to make the playoffs. I have this being a very competitive division this year. I think the Broncos will play the role of the upset by beating the Chiefs in week 17 to stop them from winning the division (or being a tiebreaker). Then the Chargers will beat the Raiders in week 17 to win the division. All 3 teams will make the playoffs.
And I have the Broncos with such a bad record because of their QB situation. I have a feeling they will choose to play Lock, which I think is a mistake. I think they should focus on running the football and start Teddy Bridgewater, who is more experienced and a better leader. Let Lock learn behind someone for a bit as you rebuild. If not, I think Lock will end up being nothing more than a glorified backup.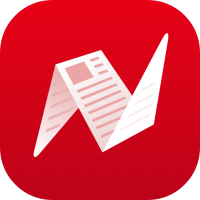 Playoff teams:
#1. Baltimore Ravens 13-4
#2. Tennessee Titans 12-5
#3. New England Patriots 11-6
#4. Los Angeles Chargers 11-6
#5. Cleveland Browns 11-6
#6. Las Vegas Raiders 10-7
#7. Kansas City Chiefs 10-7
Wild Card Round:
#2. Titans vs #7. Chiefs: 38-28 Titans
#3. Patriots vs #6. Raiders: 31-28 Raiders
#4. Chargers vs #5. Browns: 27-16 Browns
Divisional Round:
#1. Ravens vs #5 Raiders: 37-17 Ravens
#2. Titans vs #5. Browns: 28-20 Browns
Championship Round:
#1. Ravens vs #5. Browns: 38-35 Ravens
Best QB in AFC: Lamar Jackson 4,053 passing yards 44 passing touchdowns and 7 rushing touchdowns.
Best RB in AFC: Derrick Henry 1,400 rushing yards 14 touchdowns
Best WR in AFC: Keenan Allen 1,300 receiving yards 13 touchdowns
Best TE in AFC: Darren Waller 1,200 receiving yards 12 touchdowns
Best Pass-Rusher in AFC: Joey Bosa 17 sacks
Best DB in AFC: Marlon Humphrey 9 interceptions 5 forced fumbles 3 touchdowns
Best Kicker in AFC: Justin Tucker (missed one FG and breaks NFL record for longest FG with 65 yarder in Denver)
Coach of the year (AFC): John Harbaugh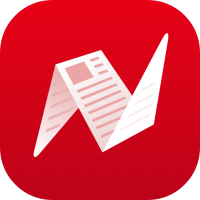 This is original content from NewsBreak's Creator Program. Join today to publish and share your own content. You can also find it here.