The Los Angeles Chargers look like they have a chance to be the "Cinderella team" this season. Justin Herbert broke the rookie touchdown record and looks like a star in the making. They had some offensive line struggles last year, but it appears they used the offseason to really work on that.
What offseason moves did they make to support their playoff and eventual Super Bowl goals?
#1 - Signing Corey Linsley
Adding Corey Linsley was easily the best move for the Chargers. Linsley spent six seasons as the cornerstone of the Green Bay Packers offensive line. The Chargers actually had the lowest-ranked offensive line last season. On 437 pass-blocking snaps last season, Linsley allowed just 4 total pressures. That is the lowest pressure total in the entire NFL for offensive linesmen.
#2 Drafting Rashawn Slater
After adding Linsley, the Chargers took another step to improve the offensive line by drafting Rashawn Slater in the first round. He was thought to not be available at #13, but he ended up being available. Slater looks like he could protect Herbert's blindside for years to come.
#3 Extending Derwin James
Derwin James suffered injures in back-to-back seasons. But the Chargers decided to give the star another chance by exercising his 5th-year option. The Chargers and fans are hoping that James can return to his rookie form. If he can, that will spell trouble for opposing offensive coordinators.
#4 Drafting Asante Samuel Jr.
The Chargers addressed the cornerback position by drafting Asante Samuel Jr. This will help fill the glaring hole left by Casey Hayward (who was released earlier in the year). They could have signed someone in free agency, but the Chargers struck gold when Samuel fell to them in the second round. The Los Angeles Chargers hope that Samuel Jr.'s skill set and natural talent will allow him to be a playmaker for them for years to come.
#5 Signing Matt Feiler
The Los Angeles Chargers added Feiler to even further revamp their terrible offensive line from last year. Feiler was great for the Steelers, playing a part in holding their opponents to the fewest sacks in the NFL over the past 3 seasons. Feiler is another part of the Chargers creating a potentially much better offensive line than last season.
The Chargers made some solid moves this offense with a huge focus on creating a better offensive line for Justin Herbert. Herbert just broke the rookie touchdown record and looks prime to have a great career. You could Herbert is the franchise QB the Chargers need to compete in a tough division that includes Patrick Mahomes and Derek Carr. Personally, I believe the Chargers have a solid chance of making the playoffs this upcoming season.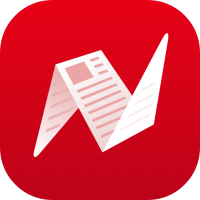 This is original content from NewsBreak's Creator Program. Join today to publish and share your own content. You can also view it here.