We are so close to the 2021 Baltimore Ravens regular season. I can't hold back my excitement anymore. While it is still possible that the Ravens add another free agent or two before the season starts, we know mostly what the team is going to look like.
The Baltimore Ravens will be one of the teams to beat in the AFC. That's usually the case and it isn't going to change this year. Look for Lamar Jackson to once again silence the critics, but this time through the air.
Now, keep in mind I am only putting the 53 players on here that I believe will make the week 1 roster.
Let's predict the Baltimore Ravens depth chart for the offense:
QB1 - Lamar Jackson
QB2 - Tyler Huntley
This is pretty easy. We know Lamar will be the starting QB, but the competition is between Trace McSorley and Tyler Huntley for the backup QB. The Ravens could keep both or at least put one on the practice squad. I think Huntley has to win this job. You want your second-string QB to be able to plug into the same offense as the starter (if god forbid he goes down). Huntley plays much more like Lamar than McSorley. Quite frankly, I think Huntley is the better QB or at least has the potential to be. He is definitely more agile and faster than McSorley.
RB1A - J.K. Dobbins
RB1B - Gus Edwards
Depth - Justice Hill
I expect Dobbins and Edwards to have some sort of timeshare next season. Though, I do anticipate that Dobbins will get more reps and be the technical starter. In my opinion, Dobbins and Gus the Bus will be the best duo in the NFL for years to come.
WR1 - Marquise Brown
WR2 - Sammy Watkins
WR3 & Depth - Rashod Bateman, Devin Duvernay, James Proche & Tylan Wallace.
Yes, I know there are far more WRs than this on the active roster. I anticipate that the Ravens will keep a few on the practice squad, but I don't see them keeping more than 6 on the active roster. They aren't a pass-heavy offense. And I believe Miles Boykin will end up traded because EDC loves trades.
TE - Mark Andrews, Nick Boyle, Josh Oliver
This is pretty self-explanatory. Andrews is great at what he does and Boyle is great as a blocking tight end. I think ultimately Josh Oliver will make the roster because the Ravens have hybrid Ben Mason (FB/TE) in case of injury, so Eric Tomlinson may not be as necessary, and let's be honest Oliver is probably the better receiving tight end if he can stay healthy.
FB - Patrick Ricard & Ben Mason
Ricard is a beast, but the Ravens love to draft FBs to coach up. Then they let the expensive one go. I see that happening here, depending on how much money Ricard looks to make.
LT - Ronnie Stanley
RT - Alejandro Villanueva
Depth - Tyre Phillips, Ja'Wuan James (injured reserve)
So, the Ravens signing James to play next year is smart. He won't actually count as a roster spot if he is put on injured reserve. Tyre Phillips is the depth here and he can also play other positions too.
LG - Ben Cleveland
RG - Kevin Zeitler
Depth - Ben Powers & Michael Schofield
I anticipate that Ben Cleveland will win the starting job. Zeitler has RG locked in. There will be pretty solid depth here.
C - Bradley Bozeman
Depth - Patrick Mekari
Trystan Colon is a solid player, but I feel like to conserve space he will be put on the practice squad. Bozeman was originally a center and I think he ends up as one of the best in the game. Mekari can play multiple positions. In fact, he played some of his best football at RT, so he is a depth option for multiple positions.
Let's also take a look at the Baltimore Ravens depth chart for the defense:
LDE - Derek Wolfe
RDE - Calais Campbell
Depth - Broderick Washington & Justin Madubuike
I think the starters here are obvious. I do, however, anticipate that Justin Madubuike will have an increased role along the defensive line. He looks to be an all-pro eventually.
DT - Brandon Williams
Depth - Justin Ellis & Aaron Crawford
The Ravens are going to have to find a replacement for Brandon Williams soon, but until then he is still one of the best at plugging up the middle and stuffing the run.
WLB - Tyus Bowser
SLB - Pernell McPhee
Depth - Odafe Oweh & Jaylon Ferguson
I believe the Ravens will have a timeshare with the outside linebacker positions. What I mean is that they are going to give all four of these guys equal time and see who earns more time. I see it being Oweh & Bowser starting the most, but we will see. Unless, of course, they bring in someone like Justin Houston.
LILB - Malik Harrison or LJ Fort
RILB - Patrick Queen
Depth - Chris Board
I feel like Malik Harrison will beat out LJ Fort for the LILB starting role next to Patrick Queen. We will see how it plays out. Chris Board is good depth and a great special teamer.
CB1 - Marlon Humphrey
CB2 - Marcus Peters
SLOT - Tavon Young
Depth - Jimmy Smith, Shaun Wade, Anthony Averett & Brandon Stephens
7 cornerbacks? You can never have too much depth here. Plus, Smith can be used to help the safeties and I feel like Brandon Stephens will be coached up to play free safety.
FS - DeShon Elliott
Depth - Ar'Darius Washington
The Ravens love to give an undrafted free agent a chance and I see Ar'Darius Washington making the roster. But I do feel like he will mainly be depth and special teams help. I am not sold on DeShon Elliott yet. He needs to get better in coverage before the Ravens sign him to a long-term contract.
SS - Chuck Clark
Depth - Anthony Levine Jr
Clark is a leader on the defense. And Levine is a leader on special teams.
K - Justin Tucker
P - Sam Koch
And of course, the best kicker and the best punter in the game.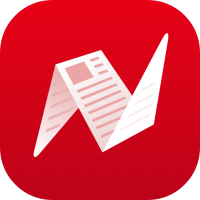 This is original content from NewsBreak's Creator Program. Join today to publish and share your own content. You can also view it here.