Alright!
Here is the Gridiron Junkies post-offseason prediction of the 7 AFC teams that will make the playoffs.
AFC
Kansas City Chiefs - 14-3
Baltimore Ravens 13-4
Tennesse Titans 12-5
Buffalo Bills 11-6
Cleveland Browns 11-6
Los Angeles Chargers 10-7
New England Patriots 10-7
Look, I get it. A lot of the same faces. And I'm sure some people are shocked to see the Chargers & Patriots. I'm not. I think Justin Herbert has a lot of potential. And with the Patriots...face it... It's Bill Belichick. He is not going to miss the playoffs in back-to-back seasons. He hasn't done it this far in his career. He ain't about to start.
The Chiefs are still the Chiefs until they can no longer afford to keep all those superstars. The Ravens are finally going to get past their passing problems. In fact, mark my words, Lamar Jackson will silence the critics this upcoming season when he explodes for 4,000 passing yards and over 40 touchdowns en route to the Super Bowl.
I am not that sold on the Browns. They tend to be the type of team that looks good but isn't actually that good. The Titans still don't have that great of a defense from the looks of it, but they will be able to score a lot, especially with the addition of Julio Jones. As far as the Bills go, they are good, but I don't think they will be as good as they were last year, to be honest. I predict that the Allen and Diggs pair will regress a bit this year. It will be hard to replicate what they did last year, especially since people have time to prepare without COVID being a factor this year.
Wildcard Round:
#2 Baltimore Ravens vs #7 New England Patriots - This game is a blast from the past. Lamar Jackson has yet to play in this playoff feud, but they did meet in the regular season last year during awful weather. I think he will be too much for Bill and the Pats this time in Baltimore. I got the Ravens over the Patriots 31-17.
#2 Tennesse Titans vs #6 Los Angeles Chargers - This should be a surprisingly good game. I would be excited to watch this one honestly. Like right now. Come on football season!!! Anyway, I have the Chargers taking this one. That may come as a surprise, but I actually trust Justin Herbert more in this game. The kid looked like a future hall of famer in his rookie season (I know, let's not get ahead of ourselves). But seriously... did you hear the story of how when he was younger... he wrote down in a time capsule that he wanted to be a Chargers NFL QB when he grew up. Look at him now... I got the Chargers over the Titans in a high scoring game 38-31
#4 Buffalo Bills vs #5 Cleveland Browns - This game could honestly go either way, but that Bills stadium is rough to play at in January. Just ask the Ravens. That's why I have the Bills coming out on top over the Browns 28-20.
Divisional Round:
#1 Kansas City Chiefs vs #6 Los Angeles Chargers - The Super Bowl is actually in Los Angeles in 2022 wouldn't it be cool to see the Chargers make it? I don't think they will. It's more likely that the Los Angeles Rams do. However, I have them winning this game. I mean, it really could go either way. At the beginning of last season, the Chiefs barely beat the Chargers in a 23-20 OT win. This time, I have Herbert coming out on top in OT 34-31.
#2 Baltimore Ravens vs #4 Buffalo Bills - This game again? Well, this time it is in Baltimore. And I promise you that makes a huge difference. And just like the Ravens came back and got revenge on the Titans... they do the same to the Bills. But a lot worse. I have the Ravens destroying the Bills in this game 38-20.
AFC Championship
#2 Baltimore Ravens vs #6 Los Angeles Chargers - Here is another playoff rematch for the Ravens. This one is a lot different though. Teams are a lot different. And as much as I'd love to hear the Chargers cinderella story... the Ravens will come out on top in this one. Ravens over Chargers in a thrilling game with a last-minute FG by Tucker to send Baltimore to the Super Bowl 38-35.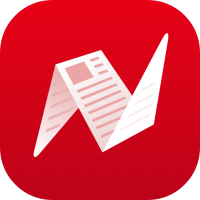 This is original content from NewsBreak's Creator Program. Join today to publish and share your own content. You can also find this story here!