1. Yannick Ngakoue
The Raiders have finally found the dominant pass rusher they have been looking for after trading Khalil Mack to Chicago four years ago. They have made moves to address that area by drafting Clelin Ferrell and throwing money at Carl Nassib. And they brought in players like Vic Beasley and David Irving to try and help before this move.
It appears they have finally done it by adding Yannick Ngakoue on a two-year deal with guaranteed money. In 78 games, Ngakoue has recorded 45.5 sacks, as well as 96 QB hits and 18 forced fumbles over that span. Adding Ngakoue should make everyone else on the Raiders defense better too.
2. Trevon Moehrig
Many people were surprised to see Moehrig still available at pick #43. He was considered to be the best safety in the draft, but a back injury during the offseason caused him to fall in the draft.
So, the Raiders were able to scoop their starting free safety in the second round of the draft. That is pretty impressive and that is why Moehrig is so high on this list. Moehrig will have a chance to immediately make his presence felt on a defense that needs someone to step up and be a playmaker.
3. Kenyan Drake
This move was a little surprising, but it actually makes perfect sense. The Raiders know what they have in Josh Jacobs.
But it makes sense to bring in someone who can help minimize the wear and tear on Josh Jacobs. And it is even more important that the someone you bring in won't minimize the talent entirely. Drake isn't Jacobs, but he is a starting capable running back. And what is even greater is that they can use Drake all over the field, whether running or receiving.
4. John Brown & Willie Snead
The Raiders love to bring in veteran receivers at a low price and let them rejuvenate their careers. That's exactly what they did with Nelson Agholor, who was able to get paid this past offseason by the New England Patriots.
I see a similar thing happening here with Brown & Snead. I also think in the right offense that both of these players can be key playmakers. When they are on the field, they are reliable at catching the ball. I think adding both of these guys is smart and cost-effective on the Raiders' part.
5. Alex Leatherwood
At first, this pick was made out to be foolish. Many said they drafted him too early. However, he probably wouldn't have made it out of the first round. The Raiders wanted him, so they got him. Personally, it looks like a smart pick for what the Raiders needed.
Leatherwood is a giant, standing at 6-5, 312lbs. He really has the ideal build for an NFL offensive tackle. And he has experience at offensive guard as well. Depth has been a huge problem for the Raiders causing them to lose many of their games in the second half of the season.
Bonus:
The philosophy of adding depth. The past couple of seasons the Raiders started off great, but then lost most of their final games. The problem has been having depth for when injuries occur or with fatigue late in the season. They haven't had that.
This offseason they added some, especially on defense. They didn't really go for many big splash players, instead, they signed a lot of depth, such as DT with Quinton Jefferson and Solomon Thomas. Or bringing back Carl Joseph as safety depth while also drafting Trevon Moehrig. They also brought in cornerback depth with Rasul Douglas. And as mentioned Kenyan Drake was added to help provide depth behind Josh Jacobs.
This philosophy leads me to believe that the Raiders will finally make it back to the playoffs. I don't believe the Chiefs will run away with that division again. The Chargers have a great quarterback in Justin Herbert and the Raiders already had a great offense lead by Derek Carr. Now, it seems they have helped the defense. The Raiders have already proven they can beat the Chiefs. I could see someone else winning the AFC West this upcoming season. The Chiefs' time is almost over. You can't pay all those superstars forever!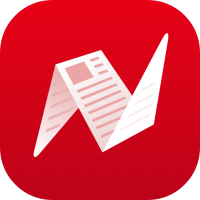 This is original content from NewsBreak's Creator Program. Join today to publish and share your own content.