DeShon Elliott will either get a contract or won't next offseason. It all really depends on how well he plays the position of FREE SAFETY. Yes, we all know that he can hit. However, he hasn't shown up as well in coverage.
Do I believe that he can? Yes, I do. I have seen him play well in cover during his college days (and make a lot of interceptions), but that part hasn't translated to the NFL. I hope that it does because the Ravens' biggest missing piece on defense (contrary to popular belief) isn't getting pressure on the QB… it's having a solid coverage safety to help the corners and to get interceptions.
Ed Reed anyone?
Let's be honest. If Lamar Jackson had Ed Reed and Ray Lewis on the other side of the ball… He would have 3 Super Bowl rings already.
The reality is, DeShon Elliott has been the same coverage player the Ravens like to have at FS. He isn't anywhere near an Ed Reed. Honestly, he hasn't even replaced Earl Thomas' coverage ability. Don't get me wrong I like Elliott and I think he is great at run defense. But his position is better suited for someone who can play well in coverage. The Ravens already have Chuck Clark on the other side. Clark plays with a similar style, as he should at strong safety.
With all that being said, though, Elliott is a great return for a sixth-round pick. And another strong season will likely demand a contract extension. Maybe Brandon Stephens as a third safety could be the solution? Who knows? But I am not sold on Elliott as the Ravens' deep coverage safety of the future. That is still a missing piece of this defense. I hope he proves me wrong this upcoming season, though.
As I said, I have high praise for Elliott's ability as a run defender and at hitting people, but I just need to see more in coverage personally. Maybe having a third safety to help in coverage is the answer? Honestly, maybe if Tavon Young can stay healthy… that could be Jimmy Smith.
I have faith that Elliott will be able to step up in coverage!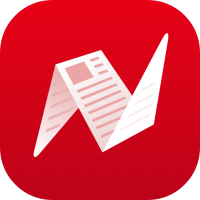 This story was originally posted on RavensRundown.com. View it here.