For decades, movie studies turned to Tucson and its famed Old Town to craft some of the most legendary Wild West flicks. While the classical Western-themed movie has, more or less, fallen by the wayside, other movies were shot in subsequent years, although major productions have all but fallen silent here in Tucson. That is, until now, 
HBO is set to begin production of a new series called "Duster." While technically still a period piece, as the show takes place during the 1970s, it will shed a vastly different light on Tucson and the surrounding areas. 
The TV show will star Josh Holloway as a crime syndicate's getaway driver. Josh Holloway is best known for his work as Sawyer on "LOST." Holloway is not the only LOST alum who will be part of the show though. J.J. Abrams is set as executive producer of the show as well. Currently, no other actors are known to be attached to the project, although LaToya Morgan, who has written for shows including Shameless, The Walking Dead, Into the Badlands, and TURN: Washington's Spies, will have at least one written credit for Duster. 
It is believed the production will bring around $65 million into the community, spread around through hotels, food and beverage craft services, paying extras, and hiring a number of other temporary workers for needed work. That number is pegged at a single season. If, however, the show is picked up for longer, that number will skyrocket for every subsequent year. 
The American Southwest is a popular filming destination, although many modern productions look for different visuals. This means both Albuquerque and Santa Fe are mostly off-limits, as the towns are already closely connected with Breaking Bad and its spin-off series Better Call Saul. Producers will want to avoid filming in locations that instantly remind viewers of scenes from the two shows, especially as Breaking Bad is widely regarded as one of the best dramas ever created. 
And making Tucson look like it did back in the 1970s won't be difficult. While it will mean filming right downtown likely will not take place, much of the outskirts and other neighborhoods in town remain more or less unchanged. 
HBO is generally secretive with its in-development shows, so little else is known about the series thus far. However, as filming is set to begin in the coming months, more information, as well as production trailers, should hit your television screen in the near future.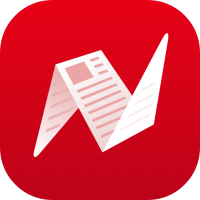 This is original content from NewsBreak's Creator Program. Join today to publish and share your own content.