Tucson, in general, is a dog-friendly city. While it's difficult to take your furry friend out for extended walks during the summertime, there are numerous restaurants spread around town that do allow well-behaved pets to hang out. However, these locations don't specifically cater to dogs. In the near future, that is going to change here in Tucson. 
MUTTS Canine Cantina is a dog-friendly bar and restaurant. However, it is much more than a location that allows pets or provides water dishes. This particular restaurant goes out of its way to make sure dogs, and their owners, are having as good of a time as possible. 
The restaurant itself has a dog park built around the property, which is perfect for when the pets want to get out and run but owners want to continue enjoying a cocktail or their food. There is a walking trail and an off-leash area. There are also seating areas around the off-leash dog park, so owners can take their food and beverages to this area of the restaurant if they wish. 
The restaurant itself has numerous televisions for enjoying the game and there is plenty of indoor and outdoor seating areas. The franchise restaurant prides itself not only in providing recreation opportunities for pets and their owners, but there are food and beverage options for both as well. For dog owners (and dog lovers) there is a full-service bar, a large craft beer selection, award-winning burgers, chicken sandwiches, fried pickles, milkshakes, margaritas (called "Barkaritas" on the menu), and there are even menu items for the dogs, such as a PUPcicle.
As of right now, there is no specific date set or location given for the Tucson location. However, MUTTS Canine Cantina recently announced that six development groups have purchased the rights to 17 franchises throughout the region, at least one of which is set to be located in Tucson (and at least one in the metro Phoenix area). Currently, on the docket, the very next MUTTS will open in El Paso, should you find yourself traveling through and want to see what the restaurant chain is all about. However, with franchise rights now owned by a local developer, you won't have to wait long for the new Tucson location development to begin. This is because, according to MUTTS franchise requirements, once the rights to a city are purchased, development must begin within three to six months. 
Check out the MUTTS website for pictures and videos of what other locations look like, and make sure to follow their Facebook page for up-to-the-minute information on when and where the new MUTTS Canine Cantina in Tucson will open.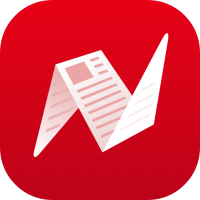 This is original content from NewsBreak's Creator Program. Join today to publish and share your own content.