Millions of people around the world begin their day with a cup of coffee. For some, there's nothing more therapeutic than making it at home, and yet for others, there's a stronger desire to go out into the world and find a coffee shop that whips up a delicious brew. For those who enjoy testing out new coffee shops here in Tucson, there's a new destination on the list. 
Black Rock Coffee Bar (not to be confused with Black Rock Bar & Grill), is a new coffee destination opening up in town at 1821 East Broadway Blvd. Starbucks once called this location home, so it was already set up perfectly. The Oregon-based coffee shop is hoping it has better luck than the Seattle chain. 
The exterior has stripped away the traditional Starbucks green and replaced it with a stone facade and other earth tones (although, strangely enough, there isn't much black in the exterior color design).
This particular location has an especially large interior, which is good news for those individuals who like to head out to a neighborhood coffee shop for work, reading, or just to kick back and relax, away from home. In total, it's 1,600 square feet of interior space.
The Black Rock Coffee Bar will maintain the drive-through window, and it also has added a garage door for opening up the space when it's not too hot outside. This will be the very first Tucson location for the chain, although there are 19 others in the state (mostly all of which are focused around metro Phoenix). The chain has also slowly flowed away from the Oregon location into other Pacific and Southwest states. 
If you haven't been to a Black Rock Coffee Bar before, you can order regular coffee or tweak it to fit your taste. There are also several favorite coffee options, including a coffee with caramel white mocha, one with caramel mocha, a hazelnut mocha, a coffee with Irish cream breve, a Mexican Mocha (which has vanilla, almond, and cinnamon, without no word as to whether Mexican vanilla or chocolate is used), or, if you really need a wake-up call, there's the I.V. which has Irish cream, vanilla breve, plus six espresso shots. Other menu items include hot chocolates, smoothies, and dozens of syrup flavors, sauces, and sugar-free toppings. 
The new Black Rock Coffee Bar is set to open on October 15.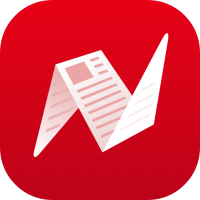 This is original content from NewsBreak's Creator Program. Join today to publish and share your own content.