From the outside looking in, most residents of Tucson and the rest of Arizona know it hasn't been a great time to run a restaurant. With the number of restaurants shuttering, many of which have been serving food for decades, it's difficult to stay on top of how many restaurants have closed their doors due to the pandemic. 
Numbers for 2021 are still coming in, but there's now a better understanding of just how bad the restaurant industry was hit here in Tucson. 
According to the Arizona Restaurant Association (ARA), on an average year, anywhere between two and three percent of restaurants will close down (state-wide, that's about 200 to 300 restaurants). However, in 2020, that number skyrocketed to somewhere between 10 percent and 12 percent (or 1,000 to 1,200 restaurants). The ARA says the industry lost about $2 billion, and that's just in the state of Arizona. 
These numbers do not even include those restaurants that managed to make it through 2020 but have not been able to sustain 2021. While some government funds from both the state and federal levels came in to assist over the course of 2020, this year has brought its own problems, including both food and worker shortages (despite many restaurants offering dramatically higher wages and even sigh-on bonuses). 
It isn't exactly clear as to what the percentage of closures will be for 2021, although it likely will still be higher than the two to three percentage average. And just last year, some long-time restaurant and bar staples closed their doors for good. 
Rigo's on Oracle closed after being open for 10 years, Gee's Garden closed after being open for 45 years, Athens on 4th lasted for 27 years before the pandemic closed it for good, the Meet Rack closed after almost 15 years of business, and even Downtown Kitchen + Cocktails, run by a James Beard award winner Janos Wilder, closed down for good. 
Restaurants generally have a higher turnover than any other industry, and in most years, when one restaurant closes down another opens up. However, while it's possible to replace the two to three percent of restaurants that close in a given year, it's generally not possible to replace the over ten percent of restaurants no longer open. Time will tell as to whether the restaurant industry will fully recover, but for now, we'll need to wait to see just what kind of complete impact the current 2021 issues have on the remaining restaurants here in Tucson.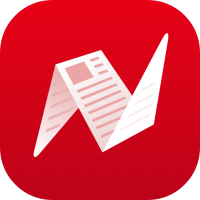 This is original content from NewsBreak's Creator Program. Join today to publish and share your own content.