There are a total of 63 National Parks in the United States (although that number balloons out to over 400 when including national sites, monuments, and seashores). Arizona is home to some of the most beautiful and picturesque parks in the entire country, and while the Grand Canyon stands as the most visited park in the state, Tucson has its own unique park. However, if you have plans on visiting it any time soon, you'll need to put those plans on the shelf. 
Saguaro National Park is named for the Saguaro cactus. While this style of cactus appears in Western movies and is what many picture when thinking of the "Wild West," it is only found in Arizona and portions of the Sonoran Desert in northern Mexico. Officially named a national park in 1994, it comprises 142.9 square miles of protected land. And yet for the next month, that protected land will be more difficult to take in.
Over the next month, major road portions of the national park will be closed down for renovations and upgrades. This includes most of the roads sprawling through the Tucson Mountain District region of the park. For the first half of the renovation, access to the Hugh Norris Trail Head, Golden Gate Road, and the Bajada Loop will all be shuttered, which will block off several of the most popular hiking destinations in the mark. 
The second half of the month will see Valley View Overlook Trail, Hugh Norris Trailhead, Sus Picnic Area, and the Bajada Wash Trail Head all closed down. The renovations are scheduled to be completed by October 30.
These areas of the park will be completely off-limits to everyone. It doesn't matter if you have a National Park "America the Beautiful" annual pass or a day pass, you will not be able to visit the listed areas during construction. You will also not be able to walk or ride your bicycle to the areas either. So, if you do spend portions of your day hiking the national park, you'll be forced to look for other areas to visit. Thankfully, Tucson has numerous hiking trails around town, so you shouldn't have too much trouble locating another area to hike. 
Some areas of the park will still be open for camping. However, do keep in mind that camping is only available via permit and there are no RV campgrounds. If you do wish to camp, visit Recreation.gov for further information on how to book your camping permit.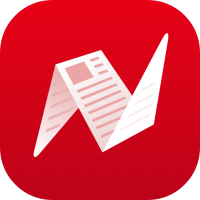 This is original content from NewsBreak's Creator Program. Join today to publish and share your own content.