The last year and a half hasn't exactly been kind to members of the food and beverage industry here in Tucson. While there have been several new additions to the community, several favorites and long-time staple restaurants have closed their front doors for good. And now, another favorite restaurant is closing down for good as well. 
Pita Jungle has been in its current location on Broadway for the last decade. However, the restaurant's current lease is ending and, with the rising cost of rental properties (both residential and commercial) in the area, Pita Jungle decided it was not able to continue paying the increasing rent. Coupled with the cost of food products going up and the difficulty of hiring help, the owners opted to shut down. 
For fans and lovers of the fast-casual Greek food restaurant, there will still be the opportunity to visit the current Oracle location. There are no plans to close down this particular restaurant any time in the near future. The owners also said that they are looking at secondary locations to potentially move the Broadway restaurant to. This would help buy them time to locate destinations with lower rental costs as well as potentially see an increase in local workers willing to take restaurant jobs, which has been and continues to be a problem with restaurants throughout greater Tucson. 
The Broadway location will remain open until September 30. Before the restaurant closes there will be specialty Family Meal options available. These meals will cost $43 and include enough food to feed a family of four. Within the meal plan guests will receive a starter, a side salad (or another side), pita bread or bowls, plus a protein of choice, veggies, sauces, and a dessert. Guests can also add iced tea or lemonade to the purchase. 
Pita Jungle first opened here in Arizona back in 1994 with the desire to offer locals the opportunity to find healthy, fast options. Since 1994, Pita Jungle has opened numerous locations around the state, although it maintains its corporate office in Scottsdale. With the closing of the Broadway location, Tucson will be down to a single Pita Jungle. The remaining Pita Jungle locations are open around metro Phoenix as well as a single restaurant in Flagstaff.
After the closure of the Broadway Pita Jungle, the remaining 7090 North Oracle Road location will continue to serve its basic menu, as well as offer catering opportunities. If you are looking to cater an event, meals feeding at least 10 are available. The catering menu will include specialty boxes of side salads, pitas, and dips, plus several wraps and menu favorites.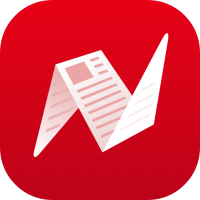 This is original content from NewsBreak's Creator Program. Join today to publish and share your own content.