The chicken sandwich craze hit the United States hard and there hasn't been any turning back. Most fast-food chains have released some variation of their own spicy chicken sandwich to a variety of results. And yet other chicken-centric restaurants have increased their foothold around the nation as well. Tucson was not exempt from this fad, and soon there will be another chicken restaurant joining the ranks here in town. 
Slim Chickens is a fast-casual chicken restaurant based out of Fayetteville, Arkansas (home of the University of Arkansas). While the chicken chain itself is relatively new, having opened its first location in 2003, it has spread like wildfire, with over 100 locations now open around the United States, with most located in the south-central portion of the country (although it does spread as far west as Washington and as far east as Maryland). 
For the most part, the American Southwest has been untouched by the growing chain. At least until now. Slim Chickens has an aggressive plan to open 32 Slim chickens locations around the state, including Tucson.
Slim Chickens is a franchise restaurant, so it's up to individual business owners interested in opening up new locations. It's also why the restaurant has grown so quickly. Here in Arizona, Barnett Management Company will be behind the push to open the nearly three-dozen restaurants around the state. While the first location will be in West Valley, Tucson is a major target for the expansion as well. 
This won't be the first time Slim Chickens has made it to Arizona, as there was one located briefly in Chandler, although, as is often the case with new fast-food chains, to attract attention there needs to be an influx of more than one restaurant. While the original Arizona location didn't make it, Barnett Management Company believes now is the time to make a push into the state, both in the Valley of the Sun and in the Old Pueblo. With the popularity of chicken sandwiches, as well as the continued population growth in Tucson, there likely hasn't been a better time to open such a restaurant. 
Barnett Management Company also isn't new to the world of fast-food restaurants. It runs over 50 Burger Kings throughout the state (although almost all of the locations are in metro Phoenix, except for several in Yuma and Flagstaff). The Slim Chickens will be its first push into Tucson. 
Slim Chickens is best known for their chicken sandwiches as well as chicken tenders. They also offer 17 different dipping sauces, so fans of fried chicken won't be forced to settle on one or two options. There are also other fried Southern staples not commonly found in Tucson, including fried pickles and, more specifically, fried okra. Outside of chicken, guests will find an assortment of sandwiches, milkshakes, and salads. They also offer chicken and waffles. 
There is no exact date or location in Tucson set, but with the announced desire to open so many restaurants in Arizona, as well as the desire to capitalize on the chicken craze here in the state, it's only a matter of time before an official announcement is made as to the address and opening day. To stay on top of Slim Chickens and their new locations not only in Tucson but around the state, your best option is to follow their Twitter page.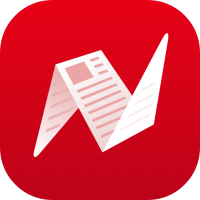 This is original content from NewsBreak's Creator Program. Join today to publish and share your own content.