Mexican food is king here in Tucson. Whether looking for a large, family restaurant, a hole-in-the-wall, a food truck, or someone selling treats out of their trunk, you can find it all here in Tucson. For outsiders and snowbirds that come to the Old Pueblo for the first time, it can be overwhelming, because each Mexican restaurant typically thrives in one particular style. Whether it's seeking out the restaurant with the best fish tacos, the best flour tortillas, the best tortas, meat selection, and so on, the best Mexican restaurants are likely the most debatable food list in the city. 
You likely have your own favorite spots. Perhaps you even have one or two you keep to yourself because you don't want it to explode in popularity. The reviewing service Kev's Best, a travel website dedicated to highlighting what it believes is the best go-to spots in a town, attempted to craft a list of the Top 5 Mexican restaurants in Tucson. An impossible task, but they attempted to do so. Here, according to the reviewers at Kev's Best, are the spots in Tucson serving up not only the best food but the widest selection. 
El Charro Cafe
311 North Court Ave
It's difficult to include a Mexican restaurant list and not include El Charro Cafe. It is, after all, the oldest Mexican restaurant in the country that's still run by the original family. Most restaurants fold after just a few years. This one has been going strong for over 125 years. In a city packed full of great Mexican food options, this is absolutely one of the best. 
Rosa's Mexican Food
1750 East Fort Lowell Road
Just a stone's throw from the next entry on the list, Rosa's Mexican Food is a family favorite. The menu is on the smaller side, but sometimes that's exactly what's needed. The restaurant focuses on offering up popular entries like tacos and enchiladas. They also serve up some killer nachos 
Taqueria El Pueblito
1800 East Fort Lowell Road
This spot is tucked away in a strip mall, and yet when you want a killer burrito, few spots can live up to what you find here. The tortillas are made fresh and even though the interior is on the smaller side, the menu isn't. From breakfast burritos to a solid salsa bar, if you haven't visited this spot you owe it to yourself. Even if just for takeout. 
El Sur Mexican Restaurant
5602 East 22nd Street
You will find traditional Sonoran food here. While many of the Mexican restaurants around town offer the basic staples you find in nearly all restaurants, it's always refreshing to find one that focuses especially on a regional style of food. That's exactly what El Sur does. It's closer to a Tex-Mex style than what other restaurants offer, but that's thanks to some of the Arizona influences in Sonoran desert food. 
Guadalajara Original Grill
1220 East Prince Road
This might not be on the top of everyone's list. In fact, the longer you've lived here in town it's likely the less frequent you visit. This is more due to finding a smaller mom-and-pop Mexican restaurant than to anything else. However, when family from out of town comes in for a visit (and to escape the cold winters north), this is one of the places to take them. It's just an easy option as it has a large menu and something for everyone. Instead of deciding which restaurant to go to based on if people are hungry for steak tacos or a Sonoran hot dog, Guadalara has it all. 
It also has some of the most plentiful tortilla soup in town.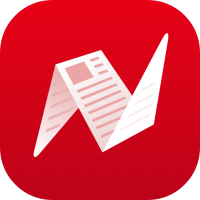 This is original content from NewsBreak's Creator Program. Join today to publish and share your own content.