For lovers of BBQ here in Tucson, things are about to become a little more difficult when trying to hunt down the perfect BBQ sandwich. That is because the restaurant Boulevard Barbeque & Fixins has announced it is officially shutting down.
The restaurant has not been open for very long. In fact, it never made it to its one year anniversary, and after the kind of year most restaurants had, it does come as a surprise the restaurant, which is run by the same group that runs Serial Grillers, and Toro Loco Tacosy Burros, is now calling it quits without having the time to generate true traction. 
However, the owners did cite a number of reasons why it makes sense for the Boulevard Barbeque & Fixins to cut its losses and close up shop now, rather than attempt to linger on any further. While COVID is a major factor in its closing, the restaurant ran into problems staffing the restaurant, which is an industry issue not just in Tucson, but around the country as well. There's also both an increase in meat prices as well as meat shortages as well. Major meat manufacturers have reduced production, and even heavy meat producers like Argentina have stopped international shipments altogether. 
The BBQ restaurant focused primarily on the BBQ sandwich, although you could grab chicken wings (another food that has run into shortages here in the United States), salads, and brisket slabs. The most popular meal options included the pulled pork sandwich, the brisket sandwich, and the jalapeno sausage sandwich. 
The restaurant will remain open until closing the front doors for good at 8 PM on September 26 (a Sunday). So, if you've been meaning to try out some of the food but just never had a chance to, you still have a bit of time left. While even a sudden rush of customers will likely not prevent the restaurant from closing, it will help send it out on a more positive note. 
The restaurant was a collaboration between Travis and William Miller and Red Desert BBQ owner Davis Martin. Sadly, Red Desert BBQ closed over a year ago as Davis Martin turned his sights and energy into the menu. There is no word as of now what Davis Martin will do, nor has Travis and William Miller said what they plan on doing with the space, or if they are going to walk away from the space now left vacant entirely. 
The other restaurants owned by Travis and William Miller are still going strong, and while these restaurants are facing some similar problems, including staffing problems, these restaurants are not fully reliant on the cost of meat, which ultimately led to the closing of Boulevard Barbeque & Fixins. So, if you are able to, stop by, say hi and bye, and do what you can to support not only the local kitchen but the local workers who will now be forced to look for other work.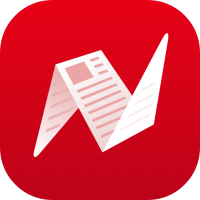 This is original content from NewsBreak's Creator Program. Join today to publish and share your own content.