Comfort, Italian dining is made to be enjoyed outside, with the afternoon sun kissing your neck and a light breeze surrounding you with smells from the kitchen. Yet many of the Italian restaurants here in Tucson lack a patio area. All of that is about to change. 
If you have been downtown in recent weeks, you may have seen the new patio awning and sign go up for Perche' No Italian Bistro at 46 West Congress. This restaurant, however, will be a labor of love for owners Bruno and Krissy Girardi, who have been in the restaurant business for over 25 years. The Italian couple had retired, and yet once they stepped away they realized they were missing a part of themselves. So, when the opportunity arose to open a new restaurant in the heart of Tucson, in a small, manageable space, they jumped at the opportunity. 
Serving food to family and friends has always been a part of the Girardi's life. Bruno immigrated to the United States in 1995 from a small town called Pavia, which is right outside of Milan, Italy. Bruno and Krissy ran several restaurants before retiring and moving to Tucson. Bruno has also tried to help out the community whenever he could, and in 2008 when the recession hit, he cut prices to his then restaurant, offering happy hour discounts throughout the day. Perche' No Italian Bistro will continue to do exactly that, as the restaurant will offer an all-day happy hour. 
Seating has been seat up outside, under the yellow awning. Inside, tables are ready to go and the rustic, brick interior gives off feelings of a cozy restaurant somewhere thousands of miles away in a Roman backstreet. The official launch of the restaurant is not completely set in stone though. While the couple is hoping for it to be open to the public by the end of September, there have been some setbacks due to the amount of time it's taking for certain equipment to arrive. 
In addition to their equipment, they are waiting for their liquor license. Because there's just something about a glass of wine and a delicious plate of Italian food. 
What all will be served at Perce' No? Their full planned menu is currently up on their website, a selection of what you can expect includes bacon-wrapped dates, calamari fries, goat cheese bruschetta, spaghetti scoglio (spaghetti with clams and scallops), ravioli di Zucca (ravioli filled with roasted butternut squash), French cut lamb chops, pollo epomeo, as well as weekly specials. 
The menu will flip over between lunch and dinner, depending on what time of the day patrons stop by. The Restaurant will be open Monday through Saturday (closed on Sunday). Monday through Saturday the all-day happy hour specials will be open from 11:30 AM until 6 PM. (6 PM is closing time for Monday through Wednesday). on Thursday through Saturday, following happy hour, dinner hours begin at 5 PM and run until 9 PM). 
The restaurant will be an almost entirely family affair. Both the Girardis will be working at the restaurant, as well as several family members. 
While the restaurant is tentatively set up for an opening around the end of September, that is a little fluid based on when equipment arrives. The best way to stay up to date on when the official opening date is you will want to follow Perche' No Italian Bistro on Facebook. Here you'll find updates on what's going on, plus pictures of food and what's going on in the interior of the restaurant as well.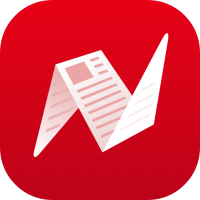 This is original content from NewsBreak's Creator Program. Join today to publish and share your own content.