Few foods are easier to grab while in a jam or if you're hungry for a satisfying meal than a burger. It's why fast food almost completely revolves around the burger industry. For burger fans in Tucson that want something more than the traditional fast food joint though, there is a new option coming to Midtown: Freddy's Frozen Custard and Steakburgers.
The burger joint will be moving into the corner of the open spot at 2744 East Broadway with a brand new building, designed just for Freddy's. 
Unlike other burger locations though, Freddy's sells more than just steakburgers. It also has hot dogs, chicken sandwiches, and a number of custards for sale. And, for anyone who is really hungry, it's possible to grab a double or even triple patty burger. The hot dogs are made using Vienna Beef
This isn't the first Freddy's to open in Tucson though. The chain has slowly started popping up around the metro area over the last decade. The very first was the one located at 3725 West Orange Grove Road. It then went on to add another location in Tucson, and then expand outward into Oro Valley and Vail. However, the Midtown location should make it easier for most residents to grab a burger.
Freddy's Steakburgers is a chain based out of Wichita, Kansas, and can now be found in 33 states with nearly 400 locations (it's primarily not found in the Northeast and the Pacific Northwest). There are more locations found around metro Phoenix, plus one in Flagstaff and another in Yuma. 
Freddy Simon, for whom the restaurant was named, was a World War II Veteran who went on to move to Wichita after the war. His sons wanted to honor their father, not only by creating a burger made from quality ingredients but by managing a restaurant that focused on friendly workers and a clean environment. 
The land purchase just went through, and once the necessary inspections are made construction on the new restaurant will start as soon as possible. As of now, there are no set dates for when the restaurant will open, but once construction is complete that information will be made available. For anyone interested in staying up to date on the opening of the new restaurant (and possible job opportunities), the best way to do so is to follow the company on one of their social media platforms. Facebook and Twitter are the two best ways to do this regarding news. 
Thankfully, if you are hungry for a steakburger and don't feel like waiting for the Midtown location to open up, you can visit the others at 11143 North Oracle Road, 10205 East Old Vail Road, or 7120 East Broadway (as well as the original Tucson location of 3725 West Orange Grove Road).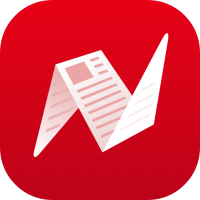 This is original content from NewsBreak's Creator Program. Join today to publish and share your own content.