If there's one thing that's better than a taco, it's two tacos. And here in Tucson, you can now receive a taco, every day, for a month. 
Taco Bell is testing out what it is calling its "Taco Lover's Pass" right here in Tucson before deciding whether or not it wishes to take the program nationally. 
Taco Bell wants to drive increased repeat business to its stores, and so the Taco Lover's Pass, which will cost between $5 and $10 a month, will allow you to visit any of the 17 locations around Tucson and pick up a taco. If you're a Taco Bell fan or just a fan of food that comes at a discounted price, the monthly subscription pass will include the classic soft taco and crunchy taco, in addition to the spicy potato soft taco, and the Doritos Locos taco.
Parent company YUM Brands, which includes Pizza Hut, KFC, WingStreet, and The Habit Burger Grill, is eyeballing this subscription-based food service, to see if it can increase monthly sales, and so it set its sites on the taco capital of the United States. It isn't the first company to attempt a kind of subscription food or beverage service either. Panera Bread has been running a subscription coffee service for about a year now, where individuals can receive unlimited coffee for free during their first three months, and then for $8.99 per month after. Burger King has also done something similar, with a $5 a month subscription fee for unlimited coffee.
If you're interested, signing up for the test pass that is only available here in Tucson is straightforward. You will want to download the Taco Bell application to your phone, then choose to sign up for the Taco Lover's Pass. Once you have purchased the pass a new, hidden menu will load on the phone. And that's all you have to do. Once it is on your phone you can head out to any of the participating locations throughout Tucson (as well as the 10815 N. Oracle Road location in Oro Valley) to claim your monthly taco.
The thought behind the creation of the application is that users will end up buying additional food products during their order. Taco Bell and YUM believe this is what will happen with the majority of users of the Taco Lover's Pass. However, should you refrain and simply stick to the single taco every day of the month, the price of each taco will end up costing you just under $0.17 per taco (most of which cost at least $1, if you were to buy them individually). 
There is no word yet as to when, or if, the Taco Lover's Pass will go national, so this is unique to Tucson. The test period kicked off on September 9 and will run through November 24, which gives you plenty of time to test it out for a month and see if you like it.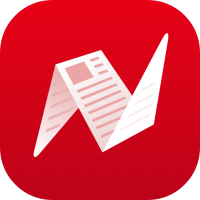 This is original content from NewsBreak's Creator Program. Join today to publish and share your own content.