Do you have the ultimate tailgate recipe? Have you been tweaking your tailgate offerings for years, and now everyone knows your setup is the one to visit before any sporting event? If so, you might be able to win some money for your skill. 
This year, Casino Del Sol and one of the casino's head chefs, Ryan Clark, are hosting competitions for the ultimate tailgate food right on the University of Arizona campus. And if you think you have what it takes and believe it will stand up to the competition, you should consider taking part. 
The tailgate battles will be held before each of the six home games this year. The first is this Saturday, September 11. If that doesn't give you enough time to prepare don't worry, future home games are on September 18, October 9 and 22, and November 6 and 13. 
The battles themselves are straightforward. Chef Ryan Clark will sample just one dish from every competitor. After sampling the dishes, he will select a winner. The winner of each week will receive both a Chef Works official winner's apron, plus $350 worth of gift cards from the casino as well as local food vendors. This way, you can wear your champion's apron with pride whenever preparing food, all while having available gift cards to enjoy a number of meals worth of free food. 
Taking part in the tailgate cook-off is rather straightforward. You do need to be at least 21 years of age to partake. You will also need to purchase a ticket to the game and have a ticket to Casino Del Sol's tailgating location on the Campus Mall. If you don't typically go to the games and don't want to spend much money you can usually purchase second-hand tickets on platforms like Stub Hub for a discounted price under what you might spend at the gate. 
Registration can be done through Casino Del Sol's online portal.
With everything in hand, you will need to arrive at the tailgate location six hours prior to kickoff. However, you will not have six hours to prepare your dish. Chef Ryan Clark will begin tasting the competitor's dishes three hours before kickoff, so you'll have about three hours to finish making your food, which means plan accordingly and know how long it will take to produce your final product. 
After sampling the different foods, Clark will announce the winner of the week and present them with their winner's apron and gift cards. 
You will need to enter each week individually. Each week's registration will go live once the previous home game has finished. You don't need to provide much information, outside of your name, email address, phone number as well as your location on the Main Gate Lawn. You will also need to add what dish you are preparing into the registration. If you have a tailgate team name you can add it as well. That's all you need to do. Once you submit you'll be emailed any additional information you need. 
There is no word yet as to whether or not you can compete again should you win one of the earlier weeks. However, if it is allowed, you'll need to prepare a different dish to be judged. And even if you don't win your first go around, you'll be able to take part in any of the other competitions, which is why it is recommended to partake early on and then make any necessary tweaks you believe you'll need during later University of Arizona home game tailgate cook-offs.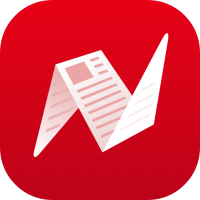 This is original content from NewsBreak's Creator Program. Join today to publish and share your own content.