Halloween isn't just for the kids. For adults out there looking to get into the fun of the season, there are plenty of activities available. And with Halloween on a Sunday this year, most of the festivities will kick off on Saturday, October 30. This includes the 4th Annual Halloween Bar Crawl here in Tucson. 
Kicking off at The Funky Monk (across the street from Hi-Fi), the bar crawl starts early, at 4 PM, and runs until 10 PM, with those in attendance then free to go to their next favorite bar destination in Tucson. Of course, this is far more than a standard bar crawl. There will be a $1,000 prize costume contest, which makes it one of the few bar crawls that may end up paying you for joining. 
This is the largest bar crawl of the year, as costume fans who enjoy getting decked out participate in this event over others put on by organizers "Crawl With Us." A ticket to the bar crawl will include two drinks, waived cover at all venues, not to mention there will be a professional photographer on hand throughout the night, to make sure guests can capture their costumed look, all without the reliance on a selfie. There will be additional specials offered, but those will not be announced until closer to the date. 
To enter yourself into the costume contest you will need to purchase a ticket to the crawl, then have your photo taken by the on-staff photographer. Within several days of the crawl, all photos will be uploaded to The Crawl With Us Facebook page. Once images are uploaded you will need to tag yourself. That's it. The image with the most likes in Tucson will receive free passes to upcoming events and be entered into the $1,000 contest, which pits the Tucson winner against a handful of other city winners. 
All stops for the bar crawl will be announced and a map will be given to those who purchased tickets. Guests are free to come and go as they please and then, following the 10 PM end o the event, there will be an after-party held as well. Currently, the locations that have signed up to join (there may still be others) include Cobra Arcade, Funky Monk, HUT, John Henry's, Mr. Head's Art Gallery and Bar, and O'Malleys. The after-party will then be held at Cobra Arcade Bar with 
Tickets for the bar crawl are currently $15.00 for a single Super Early Bird ticket and $12.50 per ticket if you purchase at least four. After September 25 the early bird ticket prices will stop and the cost will increase, so make sure to get your ticket in advance if you'd like to save a few bucks ahead of time. 
Currently, the bar crawl does not have any space or costume restrictions. Should there be any updates due to COVID protocols these will be announced ahead of time. It is recommended to stay up to date on all state of Arizona and city requirements, in case mask mandates are put back into effect by then. If that happens the bar crawl will continue as scheduled, you will just need to make sure to have a mask on hand (or, better yet, fin a way to incorporate it into the costume, so then it is already covered). As of now though, this is not an issue. There are also no costume requirements, so you can dress however you'd like, but do keep any objects that look like weapons home. It makes it easier to get into the locations without having costume elements confiscated at the front before entering the bar.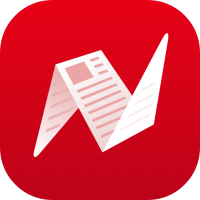 This is original content from NewsBreak's Creator Program. Join today to publish and share your own content.