Trying to find something new to do around town can often feel like a chore. While new restaurants do pop up and there are a handful of repetitive activities you may take part in over the course of any given day if you want something exciting and different around Tucson it often takes a bit of searching. If you're into winning prizes in a fabulous setting, mark your calendar for Drag Queen Bingo
Button Brew House is known for hosting a variety of events, many of which guests will not find anywhere else. With Drag Queen Bingo, the brewery combines two popular activities: bingo and drag queens.
During the night, Drag Queen Roxi Starr will be the host, pulling bingo balls and calling out numbers to those in attendance. Of course, there will also be several prizes given away over the course of the night (there is no word yet as to what the prizes may be, although most will have something to do with the brewery and restaurant. As it is a free event it gives fans of the brewery or beer in general a chance to potentially win free beer and food for a later visit).
Roxi Starr is a popular local drag queen here in Tucson. She has performed throughout Arizona. She most recently took part in the Saturday Night Starrletts and has won a number of awards for her performances over the past several years, including Miss Gay Philadelphia America 2017.
The event itself is currently scheduled for Saturday, October 2 at 7 PM and will last for about an hour. The Button Brew House is located at 6800 N. Camino Martin Street (Suite 160) in Marana. It's just off of I-10 and a stone's throw from the Mike Jacob Sports Park.
The event is free, although Button Brew House is expected a large crowd for Drag Queen Bingo, so make sure to show up early as seating will be limited. If you are unable to make it to the event the brewery does have other events currently in the works. The week after Drag Queen Bingo there will be the annual Oktoberfest celebration ($35 a ticket gets you a 0.5L ceramic stein, plus three fills from one of the on-site drafts), and then in mid-November, the brewhouse will host its own chili cook-off. Tickets are not yet available for the chili event.
Button Brew House has a history of crafting beer right here in metro Tucson. Todd and Erika Button (who are the namesakes for the Button Brew House) have been brewing beer and in the business industry for over a decade. Todd also has a Business of Craft Brewing Diploma from Portland State University as well as an Intensive Brewing Science and Engineering Diploma from the American Brewers Guild.
Beer from the brewery can be purchased in-person at the brew house, or it can be ordered online and then picked up. The Button Brew House website does facilitate sales of the beer currently available both on tap and canned. If you're interested in sampling the beers at home, the order option can be found on the brewery's home page (current beers available for purchase through the website include the Mexican style "Crusher", the American blonde "Tucson Traveler", the American amber "Button Amber", "Tropical Monsoon #13" IPA, "Button IPA", "All Souls Stout", as well as the "Chiltepin Red", which is an amber beer with spice added).
For anyone interested in learning more about Roxi Starr's other appearances and performances it is best to follow her on Instagram.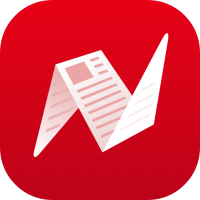 This is original content from NewsBreak's Creator Program. Join today to publish and share your own content.