Tucson is prepared to make way for a brand new pizza joint here in town. This pizza joint, however, will be combined with a brewery, allowing patrons to enjoy both fresh pizza and fresh beer, all in the same spot. 
If the name "Firetruck" sounds familiar that is because it is. There are a handful of other locations spread around town, such as the intersection of Swan and Grant, a second at Linda Vista and Oracle for those on the Northwest side of the city, and a third at the crossway of Catalina Highway and Tanque Verde. This brand new location though will be in the heart of Tucson, right smack downtown at 330 South Toole Avenue. 
It's a large space, formerly occupied by two different businesses, but the over 2,700 square feet of restaurant and bar space will give patrons plenty of room to stretch their legs, order a drink, and enjoy some of the food Taylor Carter, CEO of Firetruck has been serving customers at the other locations. 
This location will be different from some of the other breweries in town though. Not only will it have its own food (the majority of breweries in Tucson rely on food trucks), but it will have a built-in distillery, so locally crafted spirits will also be available. Distillation will focus primarily on vodka early on, although other spirits like gin will likely be added to the menu (spirits such as whiskey or bourbon take far longer to produce, so it is difficult for a small distillery to not only continually produce the product, but store it adequately for an extended period of time). 
Firetruck Brewing Company is owned and operated by former firefighters, and much of the decor you find around the brewery is a call back to this. The concept for the original brewery was hatched back in 2012 when three firefighters started brewing German-style beer (most specifically Munich-based beer). The three firefighters and friends later went on to open the first Firetruck Brewery two years later in 2014 (the Grant and Swan location is the original). 
The menu is slightly different at the various locations, and while many of the staple dishes can be found at all of the restaurants, there are specialties of each restaurant. The downtown location when it opens later in the year will focus specifically on pizza, although there are other items you'll be able to find. The assortment of mac and cheese options will be available, as will the salads, plus some starters.
If you haven't been to Firetruck Brewing Company in the past and want to try it out, the three current locations are spread around town, so there should be one nearby (unless you're on the Eastside, then you'll need to head out to the original Grant and Swan location most likely). You can sample the bees and pick out your favorites before the grand opening of the new location. 
If you're interested in working at the new downtown location, which should have hefty foot traffic with its location, you will want to head over to the FireTruck Brewing website, select the "Jobs" option, and fill out an application. You may also be able to stop by the 330 South Toole location and see if they are offering in-person interviews during business hours. Currently, the last finishing touches are being done inside the building, and you might want to provide a face with your application. Whatever you decide to do, it is another restaurant opening up in Tucson after the struggle much of the food and drink industry went through last year.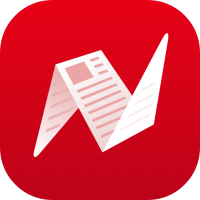 This is original content from NewsBreak's Creator Program. Join today to publish and share your own content.