Sports gambling has long been a pastime many have participated in. However, up until recently, in order to gamble on sporting events, you either had to do it unofficially with friends or a third-party bookie, or you would need to be in a physical location, such as Las Vegas, to participate. Now, however, sports betting has taken off and is a legitimate business. States across the country have legalized sports gambling, and websites providing easy-to-access betting opportunities have popped up. However, for Tucson residents looking to take in a game and maybe wager at the same time, there is a new spot just outside of town for you to go to. A place where others will be doing the exact same thing. 
This September, Casino Del Sol is putting the finishing touches on and opening up what it has dubbed SolSports. It's essentially the combination of a sports bar and sportsbook, all wrapped into one. There will be a total of eight self-service betting kiosks, for those who feel more comfortable working with a machine, as well as six live personnel employees who will be taking bets (this can be helpful for more complex wagers). Additionally, there will be 60 televisions, plus food and a full-service bar. 
The goal, according to Casino Del Sol, is for the establishment to be open, ideally, but at the beginning of the NFL season (as well as most of the college football season). All the casino needs to do now is receive approval from the Arizona Department of Gambling. 
Much of the food that you find throughout the casino will be available inside Sol Sports, and there will be a number of seating options. There will be traditional booths along far walls, yet you will also be able to lounge about with friends at one of the many sofas and lounge chairs, which are set up to make it feel like you're sitting in a living room, surrounded by your favorite games. 
Once the Arizona Department of Gambling gives the official approval you will be able to stop by the sportsbook to make a wager. Now, while the casino waits for approval for taking and receiving sports bets, the space will still be open for taking in the game, enjoying a cocktail, and grabbing some food. It is also one of the most spaced-out areas in the entire casino, so if you want to watch a game but don't want to be bunched up along with other people for safety concerns, this is one of the best options in all of Tucson. Add in the close proximity to the variety of restaurants found within the casino resort and you'll have plenty of food options to run to at half-time. 
To stay up to date on everything going on with Casino Del Sol, as well as the official announcement for the opening of Sol Sports, make sure to check out the Casino Del Sol website. You can even fill out the "Stay Up To Date" form at the bottom of the screen if you'd like to receive an email notification, which can be easier than checking out the website every few days. 
With seasons for both the University of Arizona Wildcats and the Phoenix Cardinals fast approaching (and the rest of football, if you're a transplant and have a different favorite team), this is the perfect time to check out the wide array of screens and potentially get away from the massive crowds that will be forming at restaurants and bars closer to downtown and Fourth Avenue.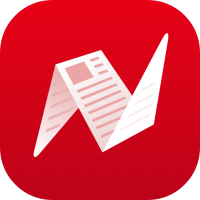 This is original content from NewsBreak's Creator Program. Join today to publish and share your own content.