While normal may not ever return to exactly what it had been pre-pandemic, events and activities many loved that stopped for the 15-month lockdown are now starting to return. This includes music festivals. Tucson is home to a number of smaller music festivals, typically spread throughout the year (outside of the summer months, where it simply isn't safe enough to host an outdoor summer festival for people not accustomed to the Southern Arizona heat). This November, one of the larger events is returning to Tucson for a two-day stay. 
The DUSK Music Festival makes its return to Tucson after not taking place last year, the event is just now starting to release musical act information. The first night, Saturday, November 13, headliners will be Diplo and Jimmy Eat World. Then, on Sunday night, the headliners will be Porter Robinson and Grouplove. Other acts that have been announced include Blu Detiger, John Summit, Justin Martin, Mob Rich, Pauline Herr, STRFKR, Tank and the Bangas, VNSSA, and Yolanda Be Cool. There will be other names announced as November 13 and 14 come closer. 
The event itself does take place in downtown Tucson, so parking shouldn't be too much of an issue (unless you come downtown or other activities, then parking will likely be a little heavier than normal due to the festival traffic). It will be held at Jacome Plaza at 101 North Stone Avenue.
There will also be plenty of food options to take advantage of. Because after all, sometimes the only thing better than listening to live music is enjoying some delicious local food at the same time. While more local kitchens and restaurants will be added to the list over the coming months, some include Empire Pizza, Jake's Donuts & Treat, Trolley, Zinburger, Dante's Fire, Culinary Dropout, and Gastronomic Union of Tucson. 
On top of food and music, there will also be plenty of vendors selling goods, plus areas where video games, arcade games, and other activities can be played. 
This is a non-profit event, as proceeds will be donated to several local organizations. These include the Armory Park Neighborhood Association, the Children's Museum Tucson, as well as The Rialto Theatre. There will also be several other charities that will be added to the list as well. 
Currently, there are a few ticket package options available for the two-night event. The general admission tickets are on sale for $119. There are VIP passes that cost $229 and do come with added benefits. Outside of being able to take advantage of express lane entry into the festival, there will be provided comfortable lounge seating, specialized food options (with smaller lines), a private viewing area, as well as complimentary massages from Woven Ivy Massage. You could spend most of your time receiving massages over the two days and easily pay back your $229. Lastly, there is a Platinum VIP Experience ticket, which costs $449. This particular ticket gives everything the standard VIP ticket offers, plus an elevated stage, so you always have the best seat in the venue, you can come and go from the venue as you please, and you also have complimentary beverages (including beer, wine, and cocktails), plus a buffet of snacks at your disposal. 
If you are interested in checking out the music festival, tickets can be purchased through the DUSK Music Festival website. Additionally, if you want to stay up to date on the festival, including what new musical acts are announced and if there are any changes to the lineup (or new restaurants and activities added), you'll want to follow the festival's Facebook page.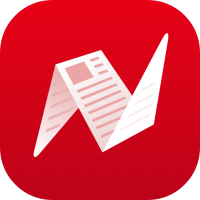 This is original content from NewsBreak's Creator Program. Join today to publish and share your own content.