Sometimes there's nothing that hits the spot better than a well-made sandwich. From the selection of bread to the perfect cuts of meat and the combination of toppings and homemade sauces, a sandwich, while simple, can satisfy in ways other foods can. Here in Tucson, there are all kinds of sandwich shop options available. You probably have your own favorites. Maybe you've been visiting them for years, or perhaps a new shop continues to draw you in. The restaurant rating website Kev's Best recently polled its local Tucson food critics in order to compile what it believes are the five best sandwich shops in Tucson. These are shops that specifically focus on sandwiches (and don't just have a selection on the menu). So, the next time you're hungry, consider one of these top-ranking sandwich shops here in the Old Pueblo.
Bison Witches
326 N. 4th Avenue
If you've ever stopped off for a drink (or two) on 4th Avenue, there's a good chance you've found yourself stopping at Bison Witches. Few other restaurants on 4th perfectly sum up this area of town like Bison Witches. It has a solid sandwich menu, and at times there's really nothing better than the bread bowls. Add in the selection of sandwiches and a solid drink menu and you have the recipe for a quality sandwich shop. 
And, of course, if you have been out with friends for a few drinks, you can grab something that has just that perfect amount of grease to keep you going for the rest of the evening. 
Schlotzsky's Restaurant
3270 E. Valencia
The folks here have been making sandwiches for over 50 years now. When any restaurant has made it that long you know they are doing something right. Because sandwiches are so simple, it all comes down to quality. Use quality ingredients and customers will come. The bread here is made from scratch with every single menu item made right when you order it. 
Now, the menu is a bit larger than what it once was back when it first opened up shop, including several quick-bake pizzas and a small kids menu.
Jason's Deli
6061 E. Broadway Blvd.
This is a family-owned joint that focuses on quality. In addition to the selection of sandwiches it also offers several salads and other sides. When you want a healthy option, few other sandwich shops in town can stack up as the owners refuse to serve anything with high-fructose corn syrup, trans fats, artificial flavors, or anything else of that nature. 
Cheba Hub Toasted Subs
1820 E. 6th Street.
If you've spent any time down around the University chances are you've grabbed yourself a sandwich or two here. It has college vibes dripping throughout everything on the menu. It also has a selection of over 30 subs, which is far more than what you're going to find at most other sub-shops. Toss in the array of Rice Krispy treats and other sugary snacks and you have the ultimate late-night study grub. 
Potbelly Sandwich Shop
5545 E. Broadway Blvd.
Probably the most controversial restaurant on this list is Potbelly. The ranking profile on Kev's Best pinned this spot as one of the top sandwich joints in Tucson, even though it is part of a national chain. The sandwiches are a solid step up from other chain sandwiches, especially when you want to pair the freshly made offerings with one of the steaming bowls of soup. 
The restaurant chain first appeared in Chicago back in the 1970s and has spread throughout the country, including here in Tucson. It's possible Potbelly received a boost in its review profile due to the many residents who have moved here from the Midwest (either seasonally or permanently). 
Thoughts?
What are your thoughts? Do you agree with Kev's Best rankings, or are there spots you'd recommend (I have to assume Beyond Bread and the likes weren't considered sandwich shops for this, otherwise they should be listed as top options)?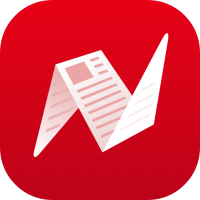 This is original content from NewsBreak's Creator Program. Join today to publish and share your own content.