Do you struggle to find books for your young child to read? Or maybe it's the complete opposite. Your child burns through books and now you're not sure what stories there are to share with them. At their age, their brain is a sponge and you want to help them absorb as much as possible. Well, to help out, you'll want to mark your calendar for the Love of Literacy Festival: A Children's Book Festival. 
This book event is dedicated specifically to children of all ages. It is designed to showcase not only some of the newest books available but also cover many of the classics, some of which you might have read when you were a child. 
Admission to the book festival is free. During the festival, there will be a number of activities for both you and your children. The entire purpose of the event is to help spread the importance of reading in a child's life and how the earlier you start, the more it can help with the development of their brain. 
The event is being held at the Children's Museum Tucson, which is at 200 South 6th Avenue. It will be on Saturday, September 18, starting at 9 AM and running until 1 PM. 
The event itself is being put on by Bear Essential News. This is a kid-friendly news source that puts out monthly information specifically for your child. The purpose is to help spread the word of child-specific activities around greater Tucson that are not only for children but designed to help educate and enlighten them, all while allowing them to have fun as well. 
You can sign up for monthly newsletters from Bear Essential News in order to stay up to date on the fun events going on around Tucson for your child. And, if you want to get your own kid involved in the kid-friendly news, you can sign your child up directly through the "Young Reporters" portal on the website. This is a great way to help build confidence in your child as they learn valuable skills. The reports will vary. Some children choose to write about a family vacation they went on, which is published right on the Bear Essential news website. Others report on taking part in a charity job or about their experience adopting a pet. It's a great way to work on writing skills while also seeing their work published online. 
Some children may also want to take part in a visual book report. This is similar to what you might have seen on the PBS show Reading Rainbow, where children talk about particular books they read. These reports will then be placed on the website in video form for other children and parents to watch. Just recently, a number of the video reports were featured on local news station KOVA News 4. 
So if you want to learn more about how your child can take part in being a local young reporter, head on over to Bear Essential News (there's plenty of other fun activities, including contests, held right on the website, some of which do offer prizes and special experiences for the winner, so make sure to look into those activities and contests listed on the website under "Contests"). And if you want to find new books for your child to enjoy during the beginning of this school year, gear up for the Love of Literacy: A Children's Book Festival taking place this upcoming September 18. The festival is sure to be a great time for adults and children alike, all right here in Tucson.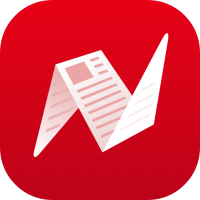 This is original content from NewsBreak's Creator Program. Join today to publish and share your own content.