The city of Tucson loves playing up its UNESCO City of Gastronomy recognition, and with good reason. It is, after all, one of just two current cities in the United States to receive such recognition. To help bring local awareness to restaurants that focus on delivering food crafted almost entirely from regionally grown foods, the city created a "Tucson City of Gastronomy" certification. As of this writing, there have been a total of 23 restaurants in Tucson and the surrounding Southern Arizona region that have received this certification. And now, for the third year, the city is planning to showcase the food during Sonoran Restaurant Week. 
The city, and the creator of the festival, Laura Reese, wanted to be bigger this year. After the down year and the struggle many restaurants faced, both the group and the city have been looking for ways to pump more business into local restaurants. These restaurants, in many ways, are the lifeblood of Tucson. This is why the event will be a full 10-days of food, fun, and storytelling. 
Nearly 50 restaurants around town will be participating in the Restaurant Week, each of which will be putting together a special meal that highlights not only what the restaurant does best, but also the flavors of Tucson and the Sonoran region in general. The restaurants will offer the meal for between $25 and $35. All of the meals will be three courses, so you'll be able to enjoy everything from soups and salads to desserts and a collection of other foods specially curated for the event. 
The event isn't only about going out to restaurants and helping these small businesses bring in additional customers. It's also about assisting non-profit organizations in the area as well. For the last two renditions of the event, a different non-profit has been selected to receive donations. This year is no different, and donations will be directed to the San Xavier Co-Op Farm. The farm works with local farms to ensure foods are produced in an environmentally friendly way that respects both the land and water. 
There is an extensive list of restaurants taking part in the event. Chances are you'll find some of your favorites, and there will also be many you have likely not been to before either. The best way is to check out the Sonoran Restaurant Week website and look over the participating restaurants. A handful of those that are taking part in the event includes Barrio Brewing Company, Blue Willow, Blanco Tacos + Tequila, Charro Steak & Del Rey, Culinary Dropout, El Charro Cafe, Mama Louisa's Italian Restaurant, Proof Artisanal Pizza & Pasta, Rollies Mexican Patio, Saguaro Corners, Taco Fish, Ten55 Brewing Company, The Little One, Tino's Pizza, Tucson Tamale, and Zinburger. 
The event will begin on September 10 and run through September 19, so there is plenty of time for you to get out and try a few of the restaurants taking part. Many of the listed restaurant websites will have the special course listed on their websites. However, if you do not see the curated meal option, you can either call ahead, or you can simply stop by the restaurant and ask. Many of the restaurants can be found by walking around 4th Avenue or downtown, although there is a handful sprinkled out throughout the city. However you decide to celebrate, just know you will be helping support local businesses and the workers that call Tucson home. After this past year, every single cent that goes to many of these restaurants is especially helpful and much appreciated.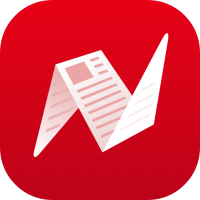 This is original content from NewsBreak's Creator Program. Join today to publish and share your own content.