It's been a difficult past year and a half for restaurants, both here in Tucson and around the world. Several fan-favorite and longstanding establishments have closed their doors here in the Old Pueblo, and while restaurants are currently allowed to function at full capacity, there will likely be more restaurants that simply are not able to withstand the financial impact from the extended closures. That list now includes one of the few Thai restaurants here in town. 
Senae Thai Bistro has been serving up Thai cuisine since the summer of 2016, but the restaurant will now close its doors for good. For anyone who has visited the Southeast Asian nation and returned home, they know it's especially difficult to locate the same flavor profiles they experienced while away. Many Thai restaurants, typically owned by individuals who have not lived or spent extensive time in Thailand, often take on a New York-Chinese style of seasoning, which in many ways mutes the fresh, unique tastes of traditional Thai food. 
Because authentic Thai food is few and far between, the loss of Senae Thai Bistro will be felt here in the community. Owner Dee Buizer comes from Bangkok and has been spreading the love of her country's cuisine for nearly 35 years. Dee originally migrated from Thailand to California, where she opened her first Thai restaurant in Berkeley near the University of California at Berkeley in 1987. As she moved throughout the West Coast she opened up new restaurants wherever she landed. San Francisco proved to be the next logical stop, before jumping from California to Arizona and opening a restaurant in Scottsdale.
The Senae Thai Bistro here in Tucson has been recognized for its quality and dedication to furthering the art of Thailand cooking not only here regionally, but by the Thailand Ministry of Commerce and Trade, a Thai government group that awards Thai restaurants around the world for their dedication to not only authenticity but quality. In fact, Dee Buizer's name in the Thai food industry is well known worldwide. Before the pandemic, she was one of 32 Thai restaurant owners (of which there are nearly 20,000 spanning the globe) to be invited back to Thailand and take part in the Asian Food Expo.
Even though restaurants have been allowed to open back up to full capacity here in Tucson, many have struggled to fill their staffing needs, which in turn has made it difficult to provide the kind of eating experience patrons have come to expect. This is especially the case with a labor-intensive food that requires exceptional visual presentation such as what is found at Senae Thai Bistro. It is due to this and several other, personal reasons that Dee has decided to call it a career and retired from the restaurant industry. This includes closing the doors of Senae Thai Bistro immediately. 
Dee has yet to say what her future plans are. Perhaps she simply wants to take a break from the industry and then, someday, return to the kitchen and the work she loves. But all of that is yet to be determined. 
While it is unfortunate one of the top Thai restaurants in the Southwest is no more, for anyone who was able to stop by and try the food and visual beauty of the food at Senae Thai Bistro, the last five years were a real treat. Hopefully, there is another Thai restaurant waiting in the wings that can pop up and fill this new void in the food community here in Tucson. But, as is the way with things, only time will tell.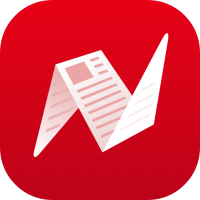 This is original content from NewsBreak's Creator Program. Join today to publish and share your own content.