Utility costs here in Tucson have been jumping steadily over the last several years. At the beginning of the year alone, Tucson Electric Power increased the rates for basic pricing plans, as well as the cost for peak hours of electricity. Water is of no difference as well, and these changes utility companies make may only cost a few extra dollars per month, but in the long run, it adds up to hundreds of dollars a year. Wouldn't it be nice to begin cutting those costs instead of paying more? With an upcoming online class, you'll learn exactly how to do that. 
The upcoming Virtual Rainwater Harvesting Class will help educate you not only on the importance of trying to harvest your water but will provide you with the information you need to get started doing this on your own. There are many ways to go about doing this, and, depending on how in-depth you wish to go, you can use the rainwater either as a means of watering your property and the plants outside, all the way to having it flow back into your home, allowing you to use this water instead of (or in addition to) the city's water. 
You can register for the online class directly through the Water Shed MG organization website. The class itself will take place on Thursday, August 12, and last from 4:30 PM until 7 PM. The online registration is simple. All you need to do is provide the website with your name, email address, and home address, and you'll be all set. When you take part in the class you will satisfy the classroom requirement for the Tucson Water Rainwater Rebate.
The Tucson Water Rainwater Harvesting Rebate will reimburse you up to $2,000 for any kind of rainwater collecting system installed on your property. This will help you cover the initial costs of setting up even a basic setup, which in turn is designed to help you cut down some of your utility bills here in Arizona. There is even a portion of the rebate that will pay you up to $500 to collect street stormwater for use in your garden. Additionally, there are several other water-saving rebate programs right here in Tucson, which will push your rebate even further, as well as your ability to harvest and save money throughout the year. 
The Tucson Water Greywater Harvesting Rebate will net you up to $2,000 for having a system installed that will help recycle your home's greywater. If you are a camper or RV user you already know what greywater is. However, if the term is unfamiliar to you it is used in reference to the water that comes out of your sink or shower (whereas toilet water is referred to as blackwater). Lastly, there is also the Metro Water Rain and Greywater Rebate program, which will reimburse you $200 for a rainwater or greywater recycling system setup. 
These are just programs offered through the city of Tucson itself. As you can see, even if you opt into focusing on collecting rainwater, you can receive $2,000 from the Tucson Water Rainwater Harvesting Rebate and $200 on top of it for the Metro Water Rain and Greywater Rebate. This doesn't even include what the county and state will provide as well. By applying for all the rebates it is possible to have the entire setup covered, which is just money back into your pocket. 
There are several opportunities available not only through the city of Tucson, but the state of Arizona in general, to cut down on your utility and tax bills. The Tucson Water Rainwater Rebate is just one of these opportunities. If you're interested in cutting your utility bills, reducing your carbon footprint, and saving money all at the same time, check out the list of energy rebate programs available right here in Arizona through the AZ Energy Efficient Home website.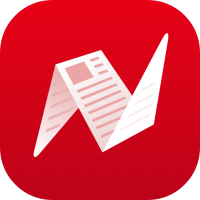 This is original content from NewsBreak's Creator Program. Join today to publish and share your own content.