There have been several high-profile cinema flicks that have made the jump to Broadway in recent years. Beyond basically every single Disney animated movie transitioning over to the state, there have been stage plays ranging from Harry Potter to Spider-Man. However, one movie franchise that hasn't jumped from screen to stage is Star Wars. While it's important to never say never (especially when owned by Disney), there are no plans to see any kind of reintroduction of the movie to Broadway fans. But not to worry, the off-Broadway team at The Gaslight Theater here in Tucson is putting their own spin on the classic cinema adventure, and one particular showing is dedicated to a good cause in town. 
Space Wars is the laugh-out-loud stage play riff of Star Wars you didn't know you needed in your life. Whether a fan of the saga or you just enjoy a live performance of any kind, Space Wars is a unique experience to take in at the Gaslight. The theater has taken stabs at various other films, but never something to the extent of Star Wars. With lightsaber battles, singing numbers, and some gags every level of fandom is sure to appreciate, you may not have a better time at the theater. 
Currently, Space Wars is the show in production at the theater. It will run through August 29 before it wraps and the crew over at the theater begin working on the next show. If you're interested in catching the show it is recommended to book your tickets early. Weekend tickets for the show have been selling quickly (especially with some of the social distancing protocols in place). Most shows begin at 7 PM, although on Saturdays there are two showtimes (6 PM and 8:30 PM), and Sundays (3 PM and 6 PM). 
If you haven't been to the gaslight theater before, almost all tickets are sold around a table, making it possible for you to enjoy a meal and beverages while watching the show. Tables are traditionally four seats to a table, and while you can purchase groups of four tickets, if you buy just two tickets the theater will not pair others with you, so the table will be yours. Tickets will run around $23.95 for an adult, although there are discount tickets for seniors, military, and students. Children's tickets are available for $13.95 each. It is possible to buy the tickets at the door, but for this show (and due to the limited seating) it is recommended to buy tickets in advance, especially for weekend shows. 
Now, there is a special showcase of Space Wars, where ticket sales will go to helping a local charity. Scheduled for this Sunday, August 1, ticket sales will go toward the Southern Arizona Book Heroes. This organization works with children who have parents who might be suffering from opioid addiction or other personal problems that can affect the wellbeing of a child. Often a child does not have physical scars, but instead, they suffer from emotional ones. They may not understand what is going on, they might blame themselves, or they might not know how to talk about it. The Southern Arizona Book Heroes, or SABH, works with children of all ages and walks of life, to give them the emotional and personal support they need to continue growing up strong and healthy. The money raised during this show will go toward events and activities, in addition to plush toys and books that can help children that may have to deal with a rough family life. 
For this special show, tickets are $30 each and there will be a raffle at the end of the night (prizes are yet to be announced). If you are interested in buying tickets for this event, don't buy them through the Gaslight website, but instead email Southern Arizona Book Heroes directly at soazbookheroes@gmail.com and request your tickets that way.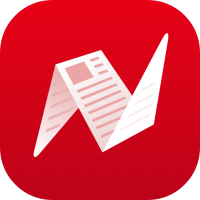 This is original content from NewsBreak's Creator Program. Join today to publish and share your own content.