If you're a social butterfly and enjoy jumping from one bar to the next from time to time, one thing you probably missed during the pandemic was a classic bar crawl. But now with nearly all bars and restaurants now back open and restriction-free here in Tucson, bar crawls are coming back. And is there anything better than a themed crawl? It makes it possible to make new friends who enjoy similar activities, all while a loosely structured outing schedule can be followed. If you're interested in shaking off the COVID bar cobwebs and taking part in such an event, you're in luck, because a Bikini Bar Crawl will be happening right here in Tucson. 
As the weather slowly moves from monsoon season and cools down slightly, it makes for perfect pool weather. The Bikini Bar Crawls lets you take your favorite pool clothing and visit some popular Tucson bars and hot spots, all without the need to change. Designed for anyone over the age of 21, you're free to wear swim trunks, a bikini, jean shorts, and bikini top, a tank top, or really any other kind of clothing. While the Bikini Bar Crawl is designed as a theme, allowing you to dress up as you see fit, there are no dress requirements to take part. So wear what you're comfortable with wearing and with what makes you happy. 
The bar crawl is set for August 28 and will start at 1 PM at Sky Bar. From there the crawl will hit up several bars around downtown and 4th Avenue, including The Hut, Mr. Heads, and O'malley's. The crawl officially starts at 2 PM, with check-in starting around 1. You'll want to check in as you'll receive your perks and souvenirs at this time. 
What all do you receive? You'll receive four drink tickets, with one ticket good for each bar of the crawl. There will be special discounts at all of the bars, so after you finish your complimentary drink you'll still be able to save some cash. 
And while this is a "bikini" themed bar crawl, because some of the locations do serve food, you will need to have shoes or sandals (we wouldn't recommend walking barefoot on Tucson sidewalks during the summertime anyway, unless you want to completely cook your feet). 
Tickets for the event are available for $20 ahead of time. You can purchase tickets before the event through the All Events website. General admission tickets at the start of the event cost $25, so if you know you'll be attending it is recommended to purchase your tickets ahead of time. 
The Bikini Bar Crawl is being put on by 48events, which is an organization looking for ways to help bring the community back out following the pandemic in order to enjoy life once again. It is an Arizona-based organization (named after Arizona being the 48th state), and all of the currently scheduled activities take place mostly in Tucson (with a few exceptions). If you enjoy the Bikini Bar Crawl or are curious as to other events they are putting on, there will be a 0.5K run (yes, you read that right, it's half a kilometer run) called "The Ultimate Underachievers Run," which will take place on September 11 in Flagstaff. That event will be repeated on October 2, but it will move back to Tucson and kick-off at Sky Bar. The final event currently scheduled by 48events is the Trick or Teat Yo' Self Halloween Bar Crawl on October 30.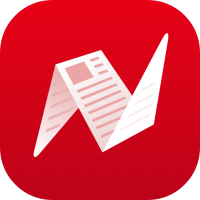 This is original content from NewsBreak's Creator Program. Join today to publish and share your own content.