Seis Kitchen is one of those local success stories most enjoy hearing about. It started as a food truck almost a decade ago, as Jake and Erika Muñoz started selling food anywhere they could in Tucson. Then, eventually, with the success of their food truck, they turned their attention to a brick-and-mortar location on the west side of the city. They eventually went to open a second Seis Kitchen, and now, for anyone living in the Northwest side of metro Tucson, a brand new Seis Kitchen will be opening up in Oro Valley. 
This Monday, July 26, the third restaurant will open its doors and begin accepting customers. However, this will not be the last of the expansion. Erika and Jake said they have plans to continue opening up new restaurants, as the love of their food continues to spread (and more customers ask them to open up restaurants on their side of the city). You can expect to find an east-side Seis Kitchen at some point in the near future. They are still looking around for the right location to call home, but the process is currently in the works. 
Should all of the restaurants continue to prove successful there is always the possibility of expansion destinations pushing north to metro Phoenix, although they are now actively looking for a location, at least not yet. 
The menu for the Oro Valley location will be the same as the other restaurants in Tucson, which is inspired by the different states and styles of cooking in Mexico. So, if you have enjoyed the food at any of the other two locations, you will come to find the same menu here in Oro Valley, which is fantastic for those individuals moving into the neighboring community (Oro Valley has seen an expansion of new restaurants and residents in the last several years, especially as rent in the downtown area of Tucson continues to balloon outward). 
The restaurant will have a large, wrap-around patio with plenty of outdoor seating space and excellent views of the neighboring Pusch Ridge mountain range. At full capacity, the outdoor area will be able to sit up to 60 patrons at a time. The interior of the restaurant is almost more than double the outdoor space, with enough room for 143 guests.
If you have been to one of the other two locations you will often find not only Mexican beer staples (such as Modelo and Dos Equis) on tap, but you'll also find several Borderland beers as well. This is because the original foot truck often set up shop outside of Borderlands in the early years, so the two had a close relationship with one another. Now, in a way to pay homage to the earlier years, you will now find the Borderland beers on tap inside of Seis Kitchen. 
The location is at 9740 North Oracle Road. Break, lunch, and dinner will all be served at the restaurant, so it doesn't matter when you'd be hungry, you'll be able to stop by and grab yourself something tasty to eat. Hours of operation have not been fully announced yet. However, if it is like its other two locations, you can expect the Oro Valley location to open up at 8 AM every day of the week. Monday through Thursday it will run until 8 or 9 PM, Friday and Saturday it will run 9 or 10 PM, and on Sunday it will run 8 or 9 PM (there is an hour difference in closing times between the two previous restaurants, so likely it will depend on how busy the location is in the evening hours before times for the Oro Valley location are set in stone).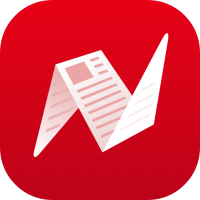 This is original content from NewsBreak's Creator Program. Join today to publish and share your own content.