Some days you just don't feel like cooking, and yet there are days you don't want to trek out to a restaurant either. Sure, there are more food ordering options now than ever before, but then you have to go through the process of asking everyone at home what they want, and it ends up being an entire chore. Instead, whether driving home from work or at home with nothing to eat, a new Tucson restaurant aims to help solve all these issues. 
Buy the Bucket: Hot Spaghetti to Go! is a small restaurant chain that has popped up around Arizona in recent years. The first location opened up in 2018 as Bret daCosta looked for ways to sell larger quantities of spaghetti and pasta to guests. When ordering any kind of pasta at most restaurants, you normally receive a small helping with a large upcharge (despite the fact it's possible to purchase a pound of pasta at the local grocery store for under a buck in most cases). Bret wanted to offer an affordable option that could feed a family, without the massive stick price. 
And now, a brand new Buy the Bucket restaurant is set to open up later in the year on Tucson's east side at 2130 North Kolb Road. It's a small interior, with less than 800 square feet of kitchen and seating. But the restaurant is not designed for families to come in and eat food inside (although there are a handful of chairs). Instead, it's made to grab a bucket of food and be on your way. You can compare it to Kentucky Fried Chicken's family bucket option, only with pasta. 
The menu is small but straightforward, with a few varying "bucket" options. The first is the Famiglia, which is a family bucket, containing 1.5 pounds of spaghetti and marinara sauce, plus half a loaf of garlic bread (you can make it a full loaf for $2.25 more). All of this is currently priced at $13.95. The Mezzano is a bucket designed to feed a family of two (or three) as it is a pound of spaghetti, marinara sauce, with a quarter loaf of garlic bread for $8.95. And then there is the small bucket, or Bambino, which is a half-pound of spaghetti, marinara sauce, plus three pieces of garlic bread for $5.95. 
Maybe you're not feeling spaghetti. Or perhaps you know someone at the house will want something else while you enjoy the pasta. There are several other menu items to consider as well. You can add two-ounce meatballs, which are made up of pork, beef, and ricotta, and Romano cheese for $1.25 each. There is a meatball sub, which weighs in at a full pound and contains three meatballs, plus Boar's Head mozzarella cheese and costs just $8.95. There is a $3 New York Style cheesecake, $4 for a full loaf of garlic bread, $5 cheesy bread, and cold drinks for $1.50 up to $3. Should you want extra marinara sauce on your order 12 ounces of the sauce for $2 (which is perfect if you like the sauce, which is homemade, and want to use it on your own pasta at home). 
There is no official date of opening just yet, other than it is scheduled for some time in the fall. As it comes closer to an opening date more information will come out, including business hours. However, if it is similar to other By the Bucket restaurants in Arizona, you can expect it to be open from 11 AM until 8 PM, Monday through Saturday, and closed on Sundays.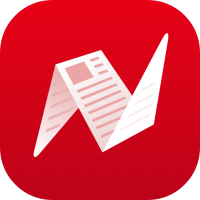 This is original content from NewsBreak's Creator Program. Join today to publish and share your own content.